Empathy Tent

Transforming 'Us Versus Them' to 'We're All In It Together'
Volunteer


See the new website at EmpathyTent.com and other Tent Pop-Ups

Building a Culture of Empathy
with empathic listening, dialogue, empathy circles, circle facilitation training, conflict mediation,
mediation training, de-escalation, human-centered design, training, activism
and much, much more.
Empathy Tent Pop-Ups


See a basic Empathy Circle dialogue with organizers of these
San Francisco left and right wing political and counter rallies.
( Video on Facebook)
LA Times
"As demonstrators left the rally, they passed a modest white tent
on the lawn of City Hall, with a sign reading "Empathy Tent.""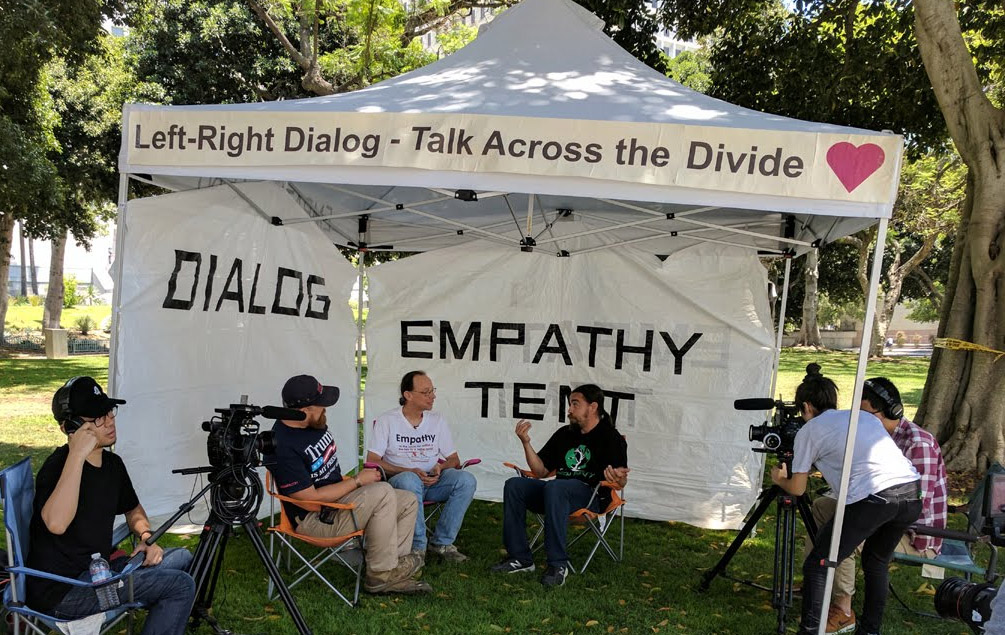 Sacramento Bee
Protesters keep their cool at pro-Trump, anti-Trump rallies. 'Empathy tent' helps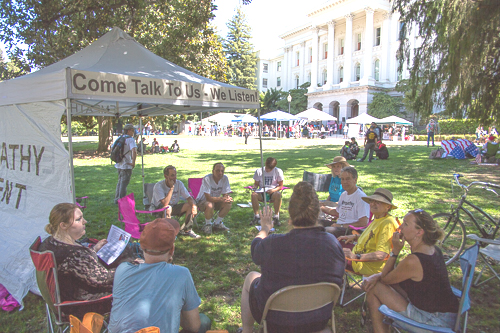 Empathy Tent at the Oakland Woman's March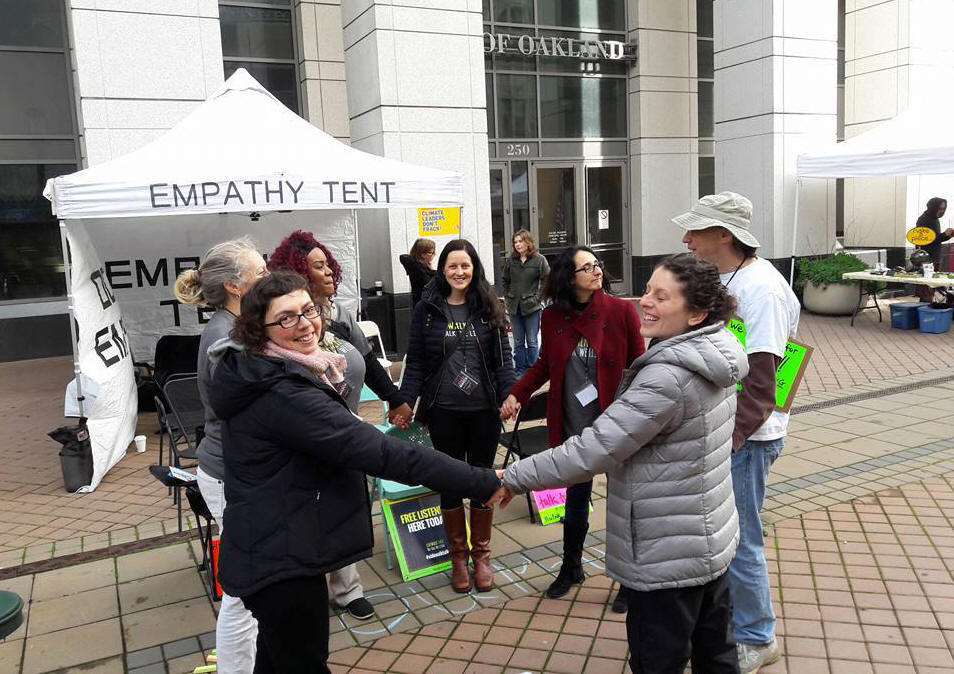 "I want us to organize, to tell the personal stories that create empathy,
which is the most revolutionary emotion."
Gloria Steinem


'Hands Around Lake Merritt', Oakland. Empathy Center and Sidewalk Talk

"Occupy Empathy is helping to create the great revolution of our time - an empathy revolution where we step into the shoes of others to overcome prejudice and bridge social divides. It's starting in Berkeley and my hope is that it will spread around the world."
Roman Krznaric, Empathy: Why It Matters, and How to Get It

Empathy Movement - Scenes from the Empathy Tent, in Berkeley
"By peace we mean the capacity to transform conflicts with empathy,
without violence, and creatively — a never-ending process"
Johan Galtung
(Berkeley Post Office and Marathon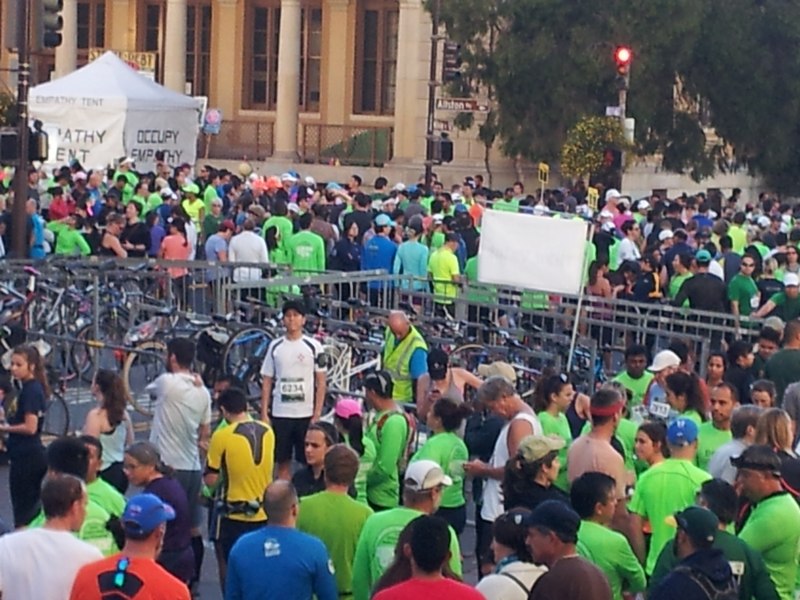 "The biggest deficit that we have in our society and in the world right now is an empathy deficit."
Barack Obama



Berkeley Post Office - Congress woman Barbara Lee speaking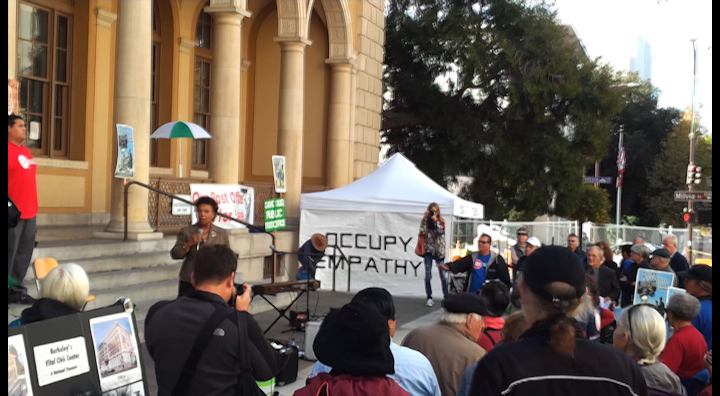 Sproul Plaza - @ UC Berkeley Empathy Tent - 2013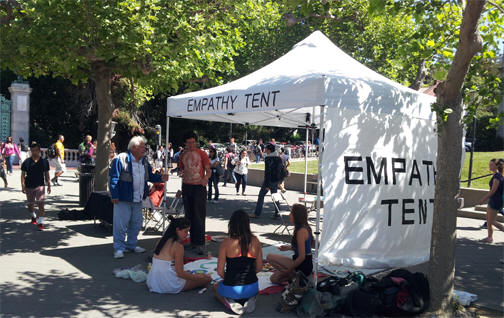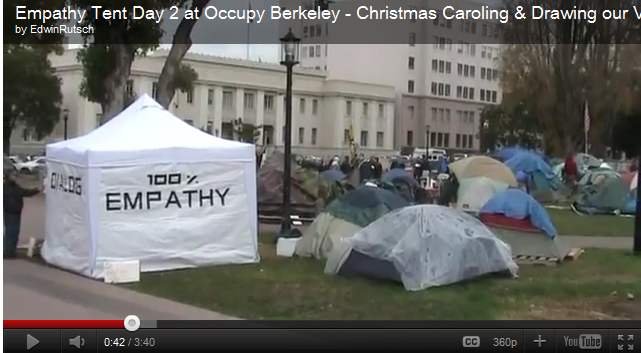 Contact Edwin Rutsch at EdwinRutsch@gmail.com for more information