Rosa Zubizarreta works with leaders and groups to catalyze creativity and collaboration. She specializes in developing organizational capacity for strategic conversations to facilitate group learning, shared systemic perspectives, and effective action.

Rosa brings deep content expertise in working with engaged empathy to evoke collaborative sense-making, group flow, and energetic alignment within highly diverse groups. Author of "From Conflict to Creative Collaboration: A User's Guide to Dynamic Facilitation," she teaches this work internationally. In the last few years, she has been exploring the use of Empathy Circles with some of her organizational clients, with facilitator learning groups, and in communication workshops.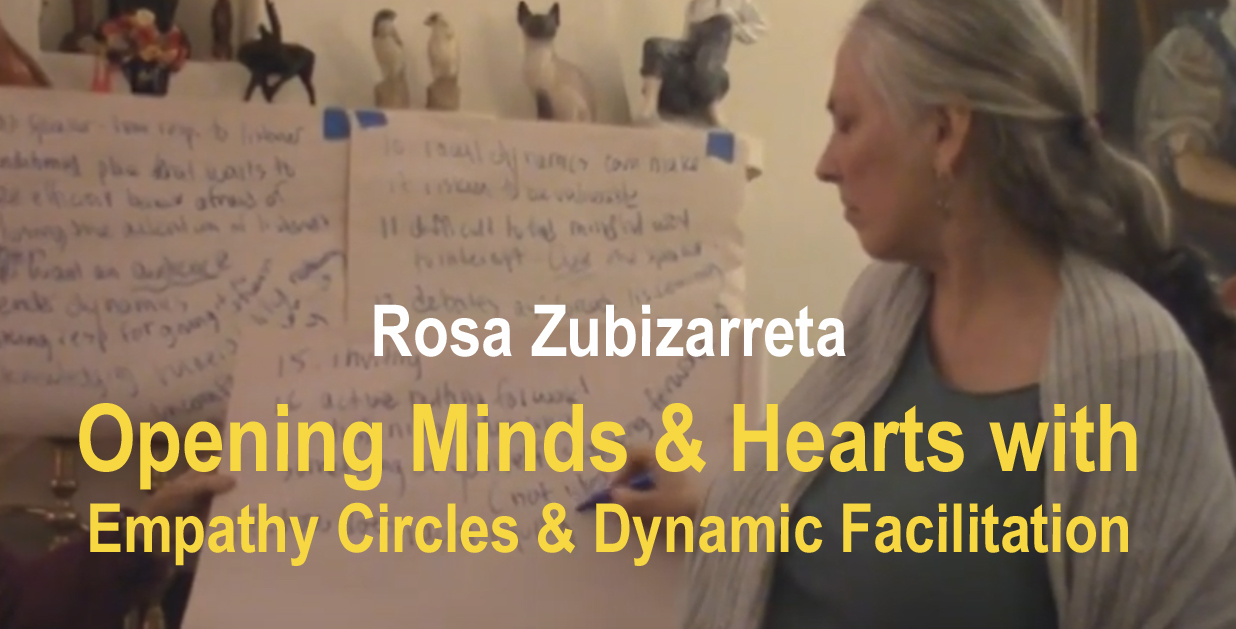 Rosa says, "I'm totally excited to see that Edwin Rutsch, the creator of Empathy Circles, has been bringing his work into the arena of healing political divides. My experience is that this simple-yet-powerful form is actually quite revolutionary, in the
best sense of the word..."