Restorative Justice Extending Empathy
2015-01-12
Canterbury Christ Church University, Longport, Canterbury, UK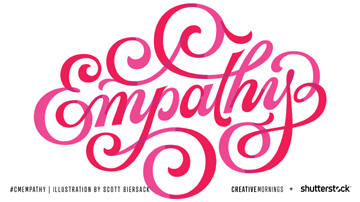 The overarching theme is to explore what is state of the art in Restorative Justice (RJ), today and what are future ambitions for engagement with other disciplines. The workshop will provide the opportunity to bring together academic researchers from the RJ, Theatre and Design professions who are concerned in their existing practice with building empathy. How empathy is built by each profession and the methods they use are likely to be the subject of lively discipline exchange.

Videos

?

Lorraine

Gamman




Lorraine Gamman - designagainstcrime.com
"I am Professor of Design at Central Saint Martins and the Director of the award-winning Design Against Crime Research Centre (DACRC), which I founded in 1999. I am regarded as an expert in the way I have addressed social issues through actual design practice by interpreting offender techniques and delivering design against crime interventions. "

Michael

Kearns






Michael Kearns

-

Specialties: Restorative Practice in Education, Criminal Justice and Social Justice
open dialog

Response to Morning Session by Jonathan Martin

Jonathan Martin

- theater director

Global Picture of Empathy and Restorative Justice by Dr. Theo Gavrielides


RJ for All

Theo Gavrielides - theogavrielides.com


"Dr. Theo Gavrielides is the Founder and Director of the international UK-based think-tank Independent Academic Research Studies (IARS). He is also the Founder and co-Director of the Restorative Justice for All Institute (RJ4All). Theo is also an Adjunct Professor at the School of Criminology (Centre for Restorative Justice) of Simon Fraser University as well as a Visiting Professor at Buckinghamshire New University.

Outline
Why Empathy and Restorative Justice?

Where are we with empathy and RJ?

A normative and practical gap

Where are we with RJ globally?

Reflections from a skeptic and a researcher
Why Empathy and Restorative Justice?

Where are we with empathy and RJ?

A normative and practical gap

Where are we with RJ globally?

Reflections from a skeptic and a researcher
European Picture of Empathy and Restorative Justice by Tim Chapman
T
im Chapman
University of Ulster, Sociology and Applied Social Studies, Faculty Member

I organise and teach on the University of Ulster restorative practices programme which includes accredited courses at Certificate, Diploma and Masters levels. I am also involved in important European research projects into community restorative restorative justice and into the training of legal professionals in restorative justice.
Faculty Page - University of Ulster
Outline
Empathy one of those words that you take for granted.

More questions that came up

Do we learn empathy or do we block it out?

harm not caused by lack of empathy but sustained by it.

Story of robbers who used fear and intimidation to scare people..

need to be aggressive and abusive when robbing, it they were more empathic they couldn't have been good robbers

need to scare people so they do what you tell them to do

put your empathy to one side

need to put your empathy aside for

robbery

soldiers - don't' want to kill

doctors - can't make a decision or will burn out

9:30 when is empathy necessary?

can be dangerous?

friend was sick with cancer, his social workers friends didn't' respond well

We want you to make the effort to understand us.

understand us not make us try to understand what you want us to do

13:00 European? the question of context

people have different perspectives

Most RJ work is in Finland and Belgium

identity issues

22:00 main work in empathy is American and English

23:00 - history of RJ

empathy and RJ in different cultures

UK - very much in to measurements

expert practitioners approach

human rights approach

30:00 seen through different lens

44:00 Role of Empathy in RJ
catharsis vr action to change.
antidote to shame is empathy
antidote to any horrible feeling is empathy
he sees action as the factor that is more important
If harm creates victim
fear then need is for safety

anger then need is for Justice

anxiety then need is for control

shame then need is for respect

empathy is not their need, empathy is maybe a vehicle for communicating, but it doesn't meet the need
offender and victim have the same needs and it's the facilitator has to understand the needs so the design solution,
empathy may create the connection
empathy can be an enabler, can be a disabler. It is a product of dialog. if people talk with each other they are more likely to be empathic
facilitator doesn't go in and say they want to create empathy, it will upset the autonomy
he wants a culture of justice, respect, equity
what is the purpose of justice?
thin empathy: system looking for looks good, manage by experts
thick empathy:
about communication

listening and dialog, decide what I'm sorry for

can feel bad at the end of a conference
Adam Thorpe is Reader in Socially Responsive Design, Co-Director of the Design Against Crime Research Centre (DACRC) and founder of UALís DESIS (Design for Social Innovation and Sustainability) Lab. In the 2014-16 period he is currently Co-Investigator on both the EU F7 Graffolution project and the AHRCís Design Thinking for Prison Industries social innovation project.
Empathy, Design and RJ