Conference - Panels - Possible Panels - Facebook Event - Education - Volunteer - [Planning]

International Online Conference on:
How Might We Build a Culture of Empathy?
Permanently Ongoing
Index: Panel# 016 - Ashoka Activating Empathy Competition Winners Hangout
Date:
This is not a direct part of our conference but we include it as a resource. Several participants have done interviews for the conference. "The winners of the Ashoka Changemakers Activating Empathy competition discuss empathy in our education systems and how we can all work together to ensure all students learn this important skill"
Panelists:
Dina Buchbinder
Dina Buchbinder is director of Sports for Sharing. "Our solution is integrating civic education into children's lives through games and sporting activities. Sports for Sharing is driven by three objectives: raising social awareness, heightening cultural appreciation and promoting healthy living." One of the values the program promotes is empathy. Competition winner
Mark Rodriguez
Mark Rodriguez is Executive Director of Changing Worlds in Chicago, Illinois. 'Changing Worlds is an educational arts nonprofit organization whose mission is to foster inclusive communities through oral history, writing and art programs that improve student learning, affirm identity and enhance cross-cultural understanding. Competition winner
Nicholas Carlisle
No Bully's mission is to bring innovative, sustainable solutions to bullying, harassment and violence in schools. We envision schools where kindness triumphs over prejudice and intolerance. Competition winner
Ashoka Team
Laura Zax
Laura Zax is Editor of the StartEmpathy.org website. Start Empathy, an initiative of Ashoka, is a community of individuals and institutions dedicated to building a future in which every child masters empathy.
Lauren Parnell Marino
Lennon Flowers
Ari Cowan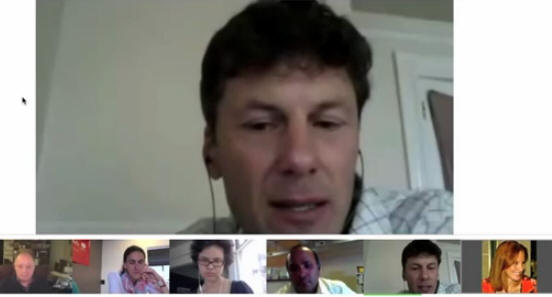 Discussion Transcript and Outline:
00:00 Introduction

(transcription pending)

(Video Transcriptions: If you would like to take empathic action and create a transcription of this video, check the volunteers page. The transcriptions will make it easier for other viewers to quickly see the content of this video.)