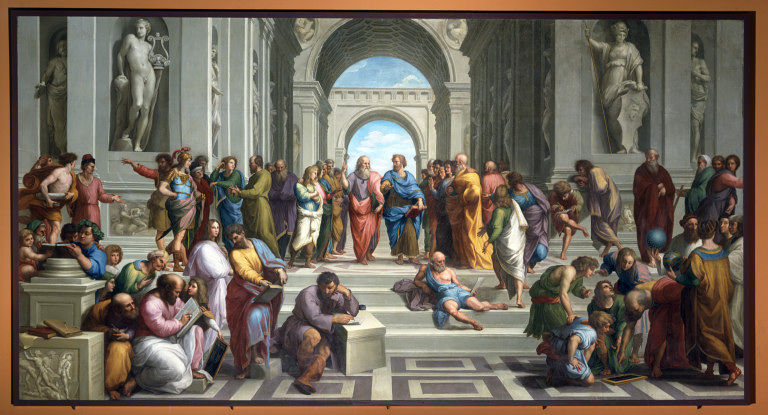 The School of Athens, by Raphael (Wikipedia)
"empathy is prone to biases that render it potentially harmful...
I argue that, instead of empathy, moral judgments involve emotions
such as anger, disgust, guilt, and admiration. These, not empathy,
provide the sentimental foundation for morality."

Lori Gruen is Professor of Philosophy at Wesleyan University and
author of 'Entangled Empathy: From an Ethics of Justice to an Ethics of Empathy'
"Empathy is also something we are taught to "get over" or grow
out of. We learn to quash our caring reactions for others, and
our busy lives and immediate preoccupations provide
excuses for not developing empathy."
"I feel we need to build a global culture of empathy.
It's the only way humanity and the planet can survive."