Do You Support Building a Culture of Empathy?
The Center for Building a Culture of Empathy is a leader of the global empathy movement. Our mission is to build a movement for creating a global worldwide culture of empathy and care. We do this through a variety of means. First is by community organizing and by collecting, curating and organizing all the material we find on the internet on the topic. A current focus is on; bridging social and political divides, designing a free online empathy training course, building an academic empathy training literature wiki, and holding public activist Empathy Tent Pop-ups..

Blog Roll: Join the Quest
Latest interviews, panel discussions, etc,
We reached the 400+ Empathy Circles, Panels and Interviews milestone!!! There are over 400 hours of experts from around the world talking about how we might build a culture of empathy.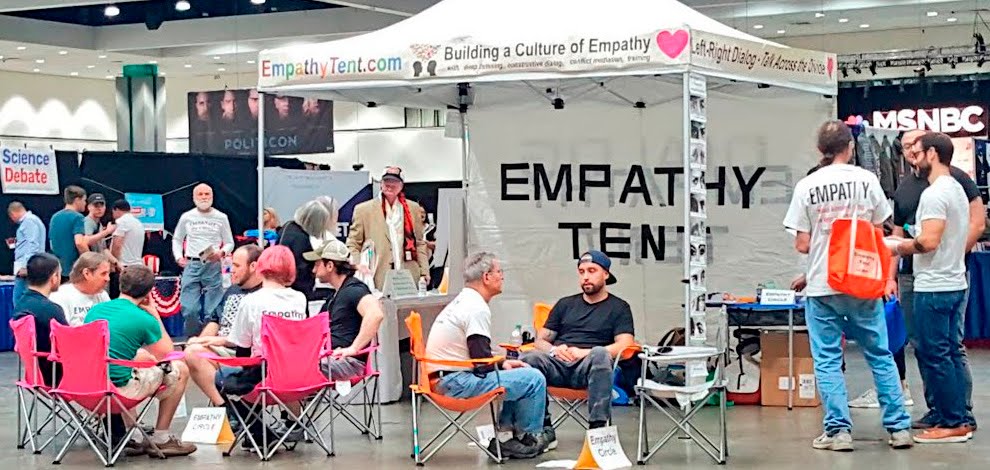 An Empathy Circle is a structured process that supports meaningful and constructive dialogue. The process is the most effective first step and gateway empathy building practice. It increases mutual understanding and connection by ensuring that each person feels fully heard to their satisfaction.
Regenerative Cultures and Cultures of Empathy
Daniel Christian Wahl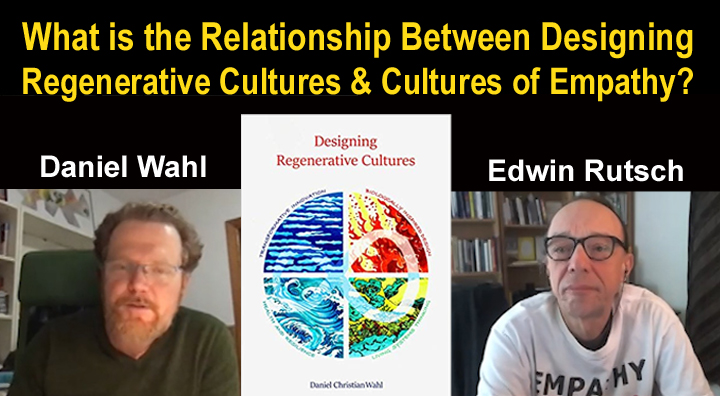 Daniel Christian Wahl is author of Designing Regenerative Cultures. In his book, Daniel explores ways of relating to the many converging crises and opportunities faced by humanity at a local, regional and global scale. He invites us to step back from our tendency to want quick-fix solutions.

In this dialogue, we talk about the relationship between designing Regenerative Cultures and Cultures of Empathy. We see how they are closely interrelated. Instead of othering and separating from each other, we need to come together with mutual empathy, presence, connection and care to heal the planet and co-design Regenerative and Empathic Cultures.
Daniel writes, "Spreading the story of why we care about life and the health of the whole and sharing the narrative of interbeing is culturally creative meta-design. By sharing the new and ancient story of interbeing we facilitate the emergence of diverse regenerative cultures scale-linked by empathy and cooperation."
Responses to
"Misuse of Empathy Is Devaluing Pain"
Matthew Delaney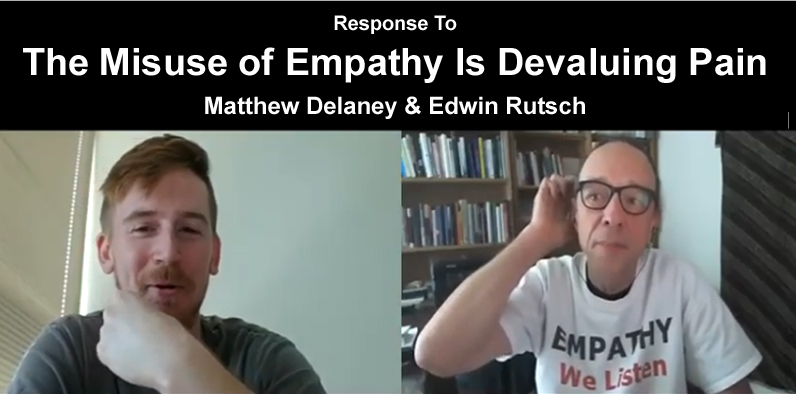 Matthew Delaney is an editor and reporter for a local newspaper in the Washington, D.C. metro area. He wrote an article in the magazine Quillette, titled The Misuse of Empathy Is Devaluing Pain. He had a wide range of criticism of empathy, saying it is; divisive, self-centered, and unhelpful. It makes people take sides in a conflict, supports cancel culture, it leads to tribalism, and temps us into immediacy. Matt feels hopeless that society will change for the better or overcome it's polarization and that it will have to hit a rock bottom before it can change.

Edwin listens to and empathizes with Matt and shows how he is misunderstanding the nature of empathy. He explains how the qualities he is criticizing are not empathy, but the blocks to empathy.
Effective Empathic Listening
Douglas E. Noll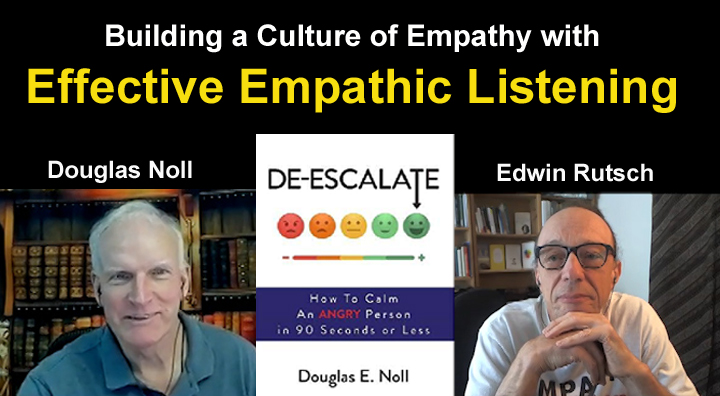 Doug Noll has been in professional practice for over 40 years. For the past 20 years, he has dedicated himself to understanding the emotional and biological origins of human conflict. With this knowledge, he has developed a set of empathic listening skills that "work the first time, every time". He is author of, De-Escalate: How to Calm an Angry Person in 90 Seconds or Less Paperback.
Doug says: "Empathic leadership development is essential for teachers, educators, administrators, and school board members. Without the ability to connect with students and parents quickly and effectively, conflict escalates. Empathic leadership is a skill comprised of three elements:
The ability to ignore the words, focus on emotions, and reflect those emotions back

The ability to problem-solve specific issues once calm is restored

The ability to create a learning environment that is emotionally safe
This skills must be learned, practiced and honed to be mastered. Research shows that learning empathic leadership skills will not come from a one-off workshop."

Conference: Lawyers for Empathy
God and Satan in Mediation
Restorative Empathy Circle

God and Satan take part in this Restorative Empathy Circle Mediation to work out their differences. For millennium God and Satan have been in conflict with each other. Edwin Rutsch invites them to take part in a Restorative Empathy Circle to use mutual empathic listening to talk out their differences. The opening issue they talk about is that Satan left heaven.

An Empathy Circle is a structured dialogue process based on mutual active listening. The process increases constructive dialogue and mutual understanding by ensuring that each person feels fully heard to their satisfaction. It can be used for conflict mediation.
Transforming Law as a Healing Profession
Pauline H. Tesler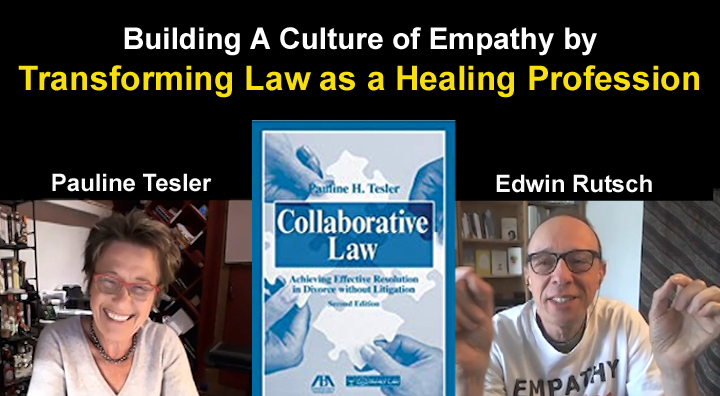 Pauline Tesler is a a pioneer in interdisciplinary collaborative legal practice. She is founding director of the Integrative Law Institute, author of Collaborative Law: Achieving Effective Resolution Without Litigation. Her workshops and writings catalyzed an international movement called "Collaborative Law" that is changing the face of family law in 28 nations. In this dialogue we talk about the role of empathy in transforming law into a healing and collaborative profession.

"We believe that law can be a healing profession, and that lawyers can be peacemakers. At the Integrative Law Institute, our mission is to bring insights and tools to lawyers so that they have what they need to return the practice of law to this original purpose: helping people reach resolution that heals the conflict."

Conference: Lawyers for Empathy
The War on Empathy
John Wood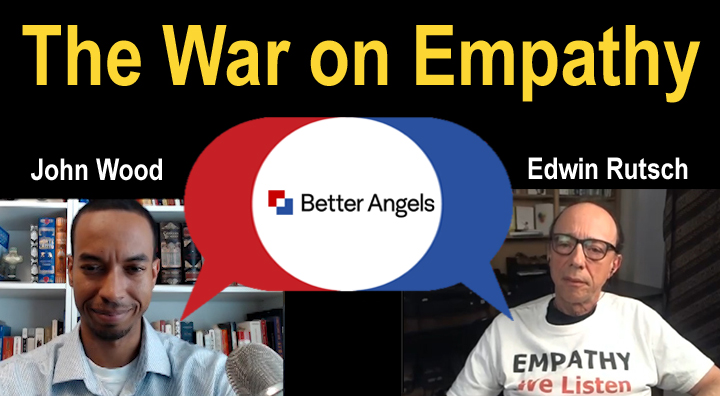 John Wood Jr. is a national leader for Better Angels, a former nominee for congress, former Vice-Chairman of the Republican Party of Los Angeles County, and author of the upcoming book Transcending Politics: Perspectives for a Divided Nation.
He is Director of Media Development and spokesman at Better Angels. Better Angels is a national, grassroots, nonprofit organization dedicated to project of creating greater understanding and collaboration in our civic culture between Democratic and Republican voters. I am responsible for the development of original written, video and audio content for Better Angels website and social channels, crafting public messaging, and public speaking.
John wrote an article called The War on Empathy. In this dialogue we discuss the article.

"There is something subversive in empathy that makes it threatening to certain social status-quos. Most political coalitions are based, to some degree, on the dehumanization of their opponents.

Some find empathy to be antithetical to the pursuit of justice. To others, empathy is the virtue of the morally irresolute. In a time when some politicians relentlessly insult their opponents on Twitter while others encourage their supporters to harass opponents in public places, empathy may not always strike everyone as a self-evident good. It is good to understand why empathy seems to frustrate, disappoint, or even offend its critics, precisely because it is a virtue worth defending."
Does Empathy have Dark Sides or is it all Light?
Fritz Breithaupt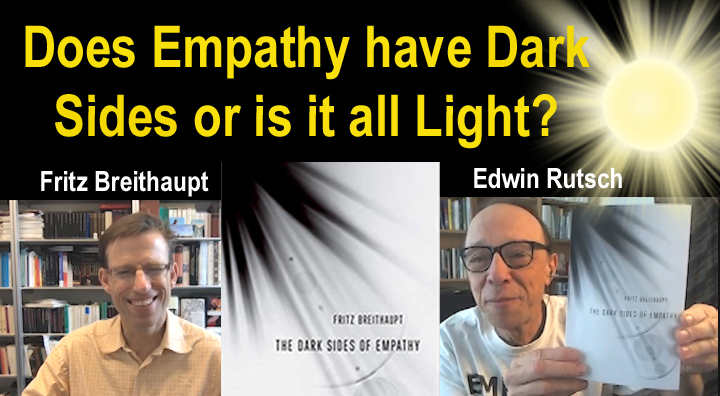 Fritz Breithaupt is Provost Professor at Indiana University Bloomington. He founded and directs the Experimental Humanities Laboratory at IU. He is author of the book, The Dark Sides of Empathy.

Fritz argues that some of the dark sides of empathy include; self-loss, side taking, identifying with the helper, sadistic empathy and vampiristic empathy. Edwin argues that empathy is light and the so-called dark sides are not empathy, but blocks to empathy.

Fritz says (and Edwin agrees) that a benefit of empathy is;
"Empathy intensifies our experiences and widens the scope of our perceptions. We feel more than we could with-out it, and it enables us to participate more fully in the lives of others, even fictional characters."
and
"Empathy is, of course, a critical factor in healthy long-term relationships, too, making it easier for us to understand our family members or romantic partners and anticipate their emotional needs and reactions. Love without empathy would be a sad thing for most people."
Building Social and Cultural Empathy
Elizabeth Segal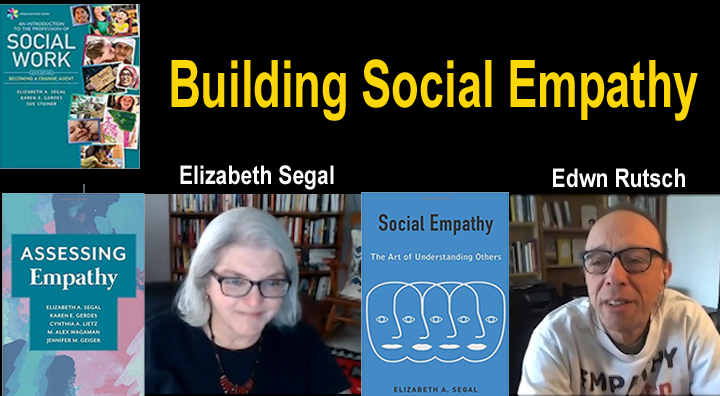 Elizabeth A. Segal is a social policy analyst with a background in professional social work. She currently holds the position of Professor in the School of Social Work at Arizona State University. Dr. Segal's current research is on social empathy, the application of empathic insights into creating better social welfare policies and programs. She has begun work on creating a compendium of methods to teach social empathy and an instrument to measure people's inclination towards social empathy.
Elizabeth is author of many books, including;
* Social Empathy: The Art of Understanding Others
* Assessing Empathy.
* An Introduction to the Profession of Social Work.
Our ability to understand others and help others understand us is essential to our individual and collective well-being. Yet there are many barriers that keep us from walking in the shoes of others: fear, skepticism, and power structures that separate us from those outside our narrow groups.
To progress in a multicultural world and ensure our common good, we need to overcome these obstacles. Our best hope can be found
in the skill of empathy.
Best Ways to Learn, Practice and Deepen Empathy
Michele Borba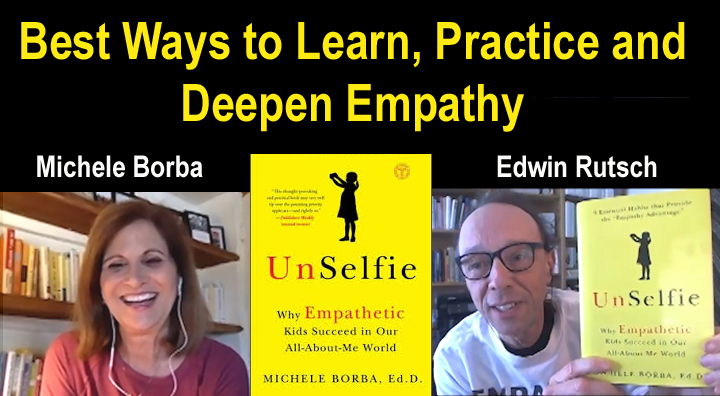 Michele Borba, is an internationally renowned educational psychologist and an expert in parenting, bullying, and character development. She is an award-winning author of twenty-two books translated into fourteen languages. One of the foremost authorities on childhood development in the country, she is a regular NBC contributor who appears regularly on Today and has been featured as an expert on Dateline, The View, Dr. Phil, NBC Nightly News, Fox & Friends, Dr. Oz, and The Early Show, among many others. She is author of, UnSelfie: Why Empathetic Kids Succeed in Our All-About-Me World.
"Empathy is the root of humanity and the foundation that helps our children become good, caring people. But the Empathy Advantage also gives them a huge edge at happiness and success."
True Stories About The Healing Power of Empathy
Mary Goyer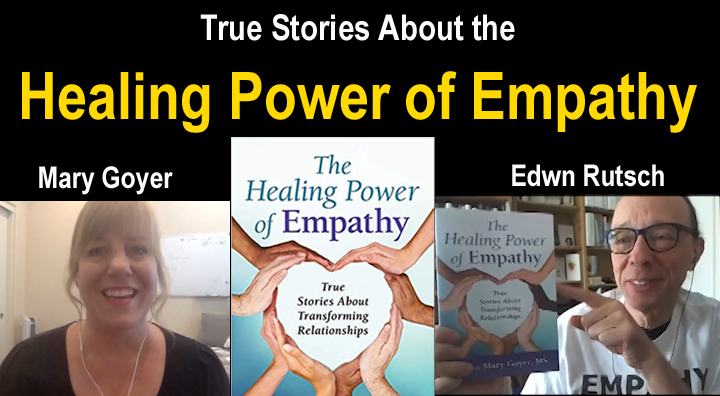 Mary Goyer is Holistic Counselor, Trauma Specialist, & Executive Coach. She supports organizations in cultivating innovative, collaborative, and productive work cultures. Individual coaching and team trainings focus on peak performance, conflict resolution, effective collaborative and feedback skills, and managing personality challenges that impede employee engagement. She is editor of: The Healing Power of Empathy: True Stories About Transforming Relationships.
"Empathy is an essential leadership skill and a cornerstone of good relationships - but it can be hard to access when it's most needed. Luckily, empathy is also a learnable skill. With mindfulness, empathy has deescalated conflicts, combated loneliness, and built human connections in the most unlikely places."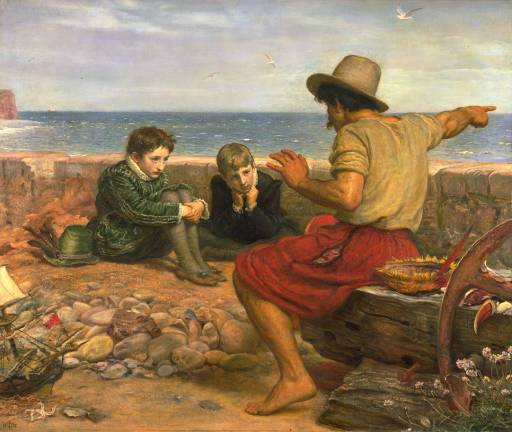 The Boyhood of Raleigh by Sir John Everett Millais
"What a difference it makes when a dash of empathy
is added into tense or important conversations
of every magnitude."
It's time to harness the power of empathy.
Fostering Empathy Through Museums
Elif Gokcigdem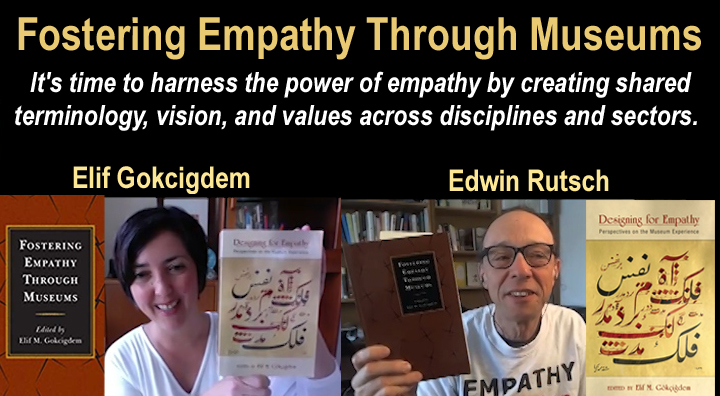 Elif Gokcigdem is a thought leader, historian of Islamic art, and a museum scholar who is committed to creating fertile grounds of empathy through informal learning platforms to inspire positive behavior change, caring mindsets, and compassionate worldviews that value all of humanity and the planet.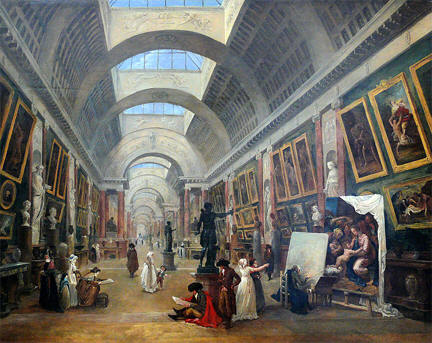 Musée du Louvre - Hubert Robert (Wikipedia)
It's time to harness the power of empathy by creating shared terminology, vision, and values across disciplines and sectors. As leaders of cross-industry dialogue and innovation, we are positioned to develop the standards and best practices of the empathy-building movement.
Empathy Activists Circle
How might we grow the empathy movement?

View Video ON YOUTUBE or ON FACEBOOK

A series of Empathy Circles with empathy activists. Most participants have written books or head programs on the topic. This is a way to explore the different facets of empathy together and for people in the field to get to know each other and exchange ideas and insights.

Participants
Edwin Rutsch: Director, Center for Building a Culture of Empathy

Jackie Acho: Author, Empathy Deficit Disorder: Healing from Our Mix-ups About Work, Home, and Sex

Anita Nowak: Author, The Empaths Strike Back!

Jack Ricchiuto: Author, Simple Listening
The Empathy Instinct:
How to Create a More Civil Society
Peter Bazalgette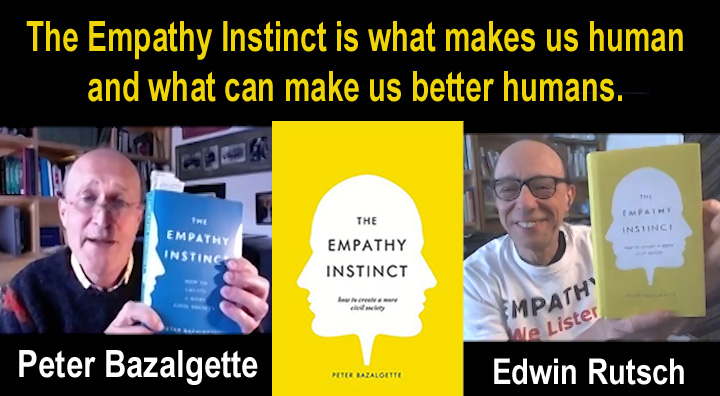 Peter Lytton Bazalgette is a British television executive and creative figure. He is a television producer who helped to create the independent TV production sector in the United Kingdom, and went on to be the leading creative figure in the global TV. He was Chair of Arts Council England from 2012 until 2016. He is the author of: The Empathy Instinct: How to Create a More Civil Society.
Empathy is the power of understanding others, imaginatively entering into their feelings.
It is a fundamental human attribute, without
which mutually cooperative societies
cannot function.
Noah Berlatsky - Against Empathy
Edwin Rutsch - For a Culture of Empathy

(View On YouTube or On Facebook)
Edwin dialogues and empathizes with
Noah about his article:
The Case Against Empathizing With Trump Supporters
Noah,
"Empathy isn't the solution to our political crisis.....
In practice, unfortunately, empathy is an imperfect tool for political or moral change, one that can exacerbate divisions rather than healing them. Trump himself leverages empathy to enable his administration's bigotry and cruelty and to justify eroding political norms."

Edwin,
"Empathy is the solution to our political crisis and here is why...."
Empathy:
Bridging The Divide Of Polarizing
Conversations with Edwin Rutsch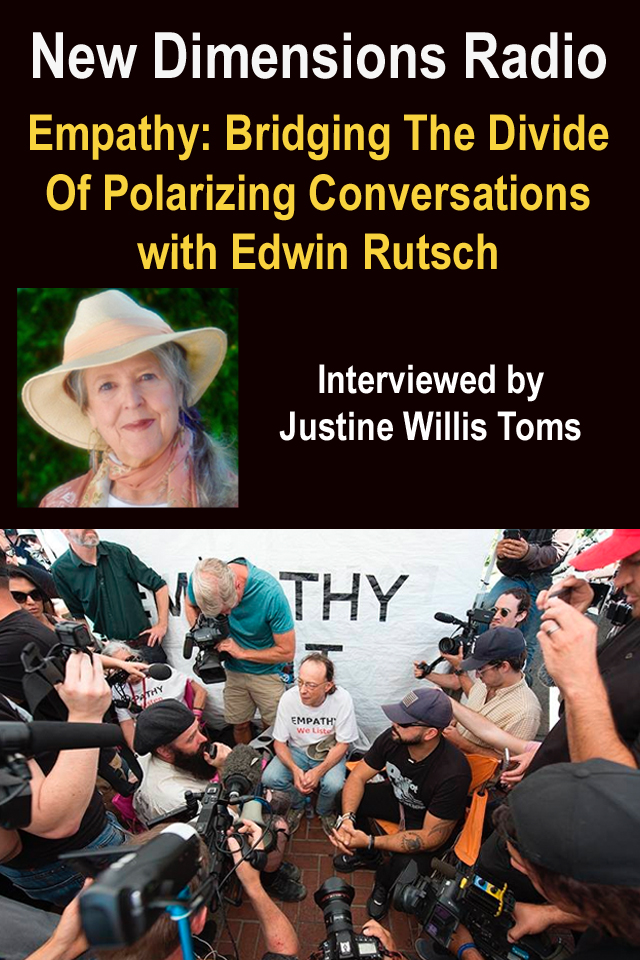 Being interviewed by Justine Willis Toms on New Dimensions Radio.
See this link for Free Listening Through May 7, 2019.

For over 4 decades New Dimensions has been gleaning experience and inspiration from some of the world's most innovative, enlightened, and trustworthy wisdom leaders as it sows the seeds of encouragement and confidence that, together, we can meet the challenges of the 21st Century.

Topics Explored in This Dialogue
What is the history of the concept of empathy

What is the difference between empathy and sympathy

What are some physical traits we can cultivate to establish empathy with another

What is an example of connecting with a neighbor of a different political persuasion

How developing empathy is a gateway practice like developing a muscle

What is the process used in the Empathy Cafes both on-line and in person

How Rutsch set up an Empathy Tent at a Berkeley political rally

Why it is important to repeat back to the person what they have said without having to agree with them...

....
Empathy Circle with Empathy Activists
How might we build a more empathic society and culture?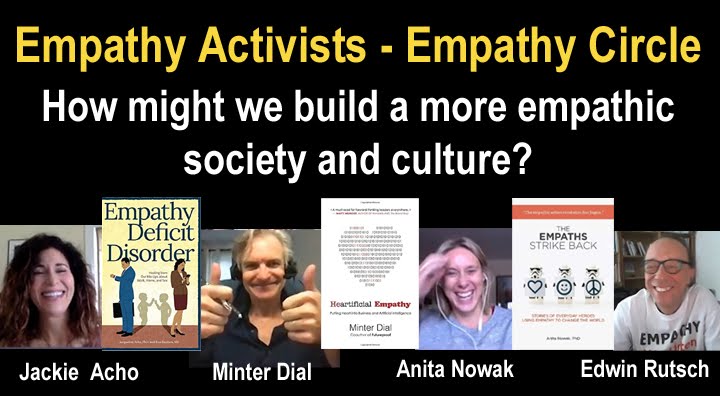 This the first of a series of Empathy Circles with empathy activists. Most participants have written books or head programs on the topic. This is a way to explore the different facets of empathy together and for people in the field to get to know each other and exchange ideas and insights.
Edwin Rutsch
Director, Center for Building a Culture of Empathy
"The Empathy Circle is the most effective gateway practice for
nurturing and practicing empathy that I know of."

Jackie Acho
Author, Empathy Deficit Disorder: Healing from Our Mix-ups About Work, Home, and Sex
"The empathy deficit disorder is the result of an economic
system built on the separation of work and home."

Minter Dial
Author, Heartificial Empathy, Putting Heart into Business and Artificial Intelligence
"Here are five of the best ways to strengthen your empathy muscle
and abilities: 1. Listen. Practice active listening, by
reformulating what you hear out loud..."

Anita Nowak
Author, The Empaths Strike Back!
"Empathy is the most positively disruptive force on the planet,
but only when it leads to action. It's time for an
empathic action revolution."
Empathy Deficit Disorder:
Healing from Our Mix-ups About Work, Home, and Sex
Jackie Acho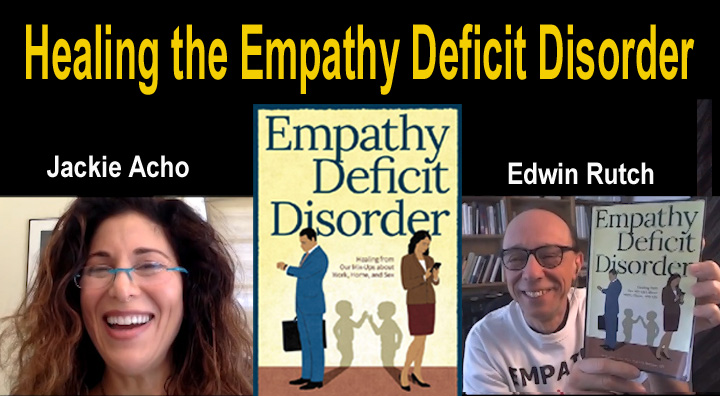 Jackie Acho is President of The Acho Group, a strategy and leadership consulting firm. Prior to founding The Acho Group in 2005, she was a Partner in the Midwest Complex of McKinsey & Company. She has worked for technology, industrial, academic, nonprofit, and economic development clients on a variety of issues, with particular focus on growth and innovation, strategy, and leadership development for more than 25 years. Jackie is co-author or Empathy Deficit Disorder: Healing from Our Mix-ups About Work, Home, and Sex.
The empathy deficit disorder is the result of an economic system built on the separation of work and home. This separation has devalued the most foundational form of empathy - the emotional, embodied, so-called affective empathy that is our birthright. As a result we have forgotten who we are...



(Source: Wikipedia Dance)
By aligning our new external reality with our innermost humanity, co-creation offers a solution to our empathy deficit disorder and an opportunity to unite our divided world. Empathy is that powerful.
Putting Empathy into
Business and Artificial Intelligence
Minter Dial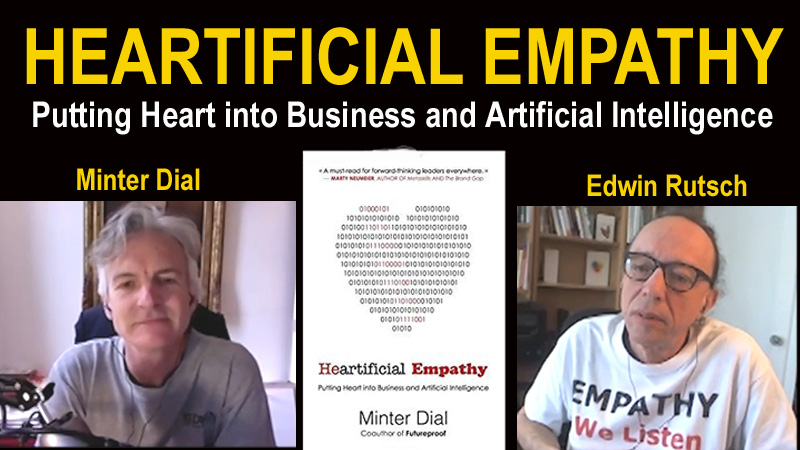 Minter Dial is a thought-leader, author, consultant and professional speaker. He is president and founder of Digitalproof Consultancy, a strategic firm providing digital and brand consulting to clients including Kering Group, Samsung, Google and L'Oreial. Minter is author of, Heartificial Empathy, Putting Heart into Business and Artificial Intelligence. The objective of this book is to explore ways to increase empathy in business and machines.

For business, empathy may be the biggest untapped lev

er for productivity, customer fidelity and long-term profitability!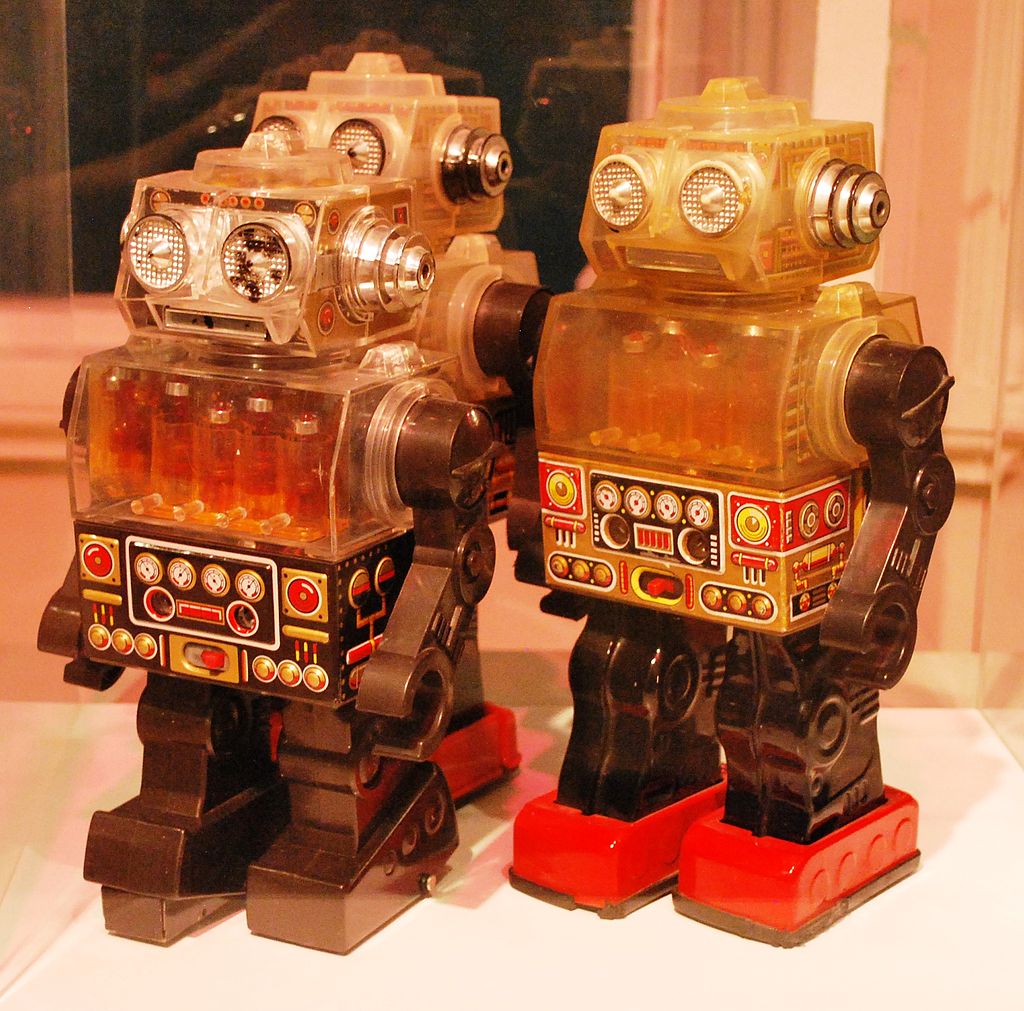 Source Wikipedia

Here are five of the best ways to strengthen your empathy muscle and abilities:
1. Listen. Practice active listening, by reformulating what you hear out loud...

2. Explore Differences....

3. Read Fiction...

4. Do Mindfulness...

5. Know Why....
Susan Lanzoni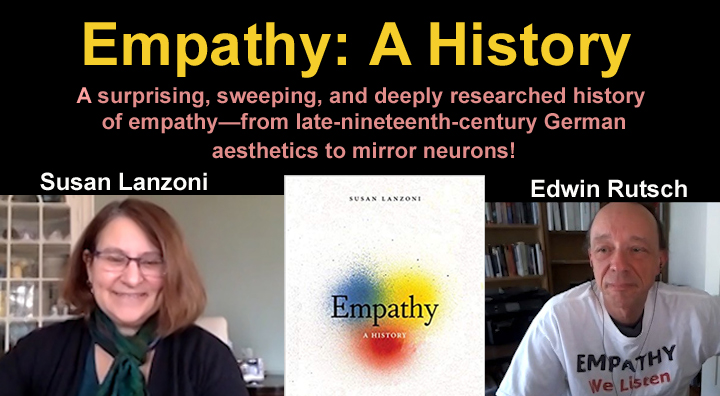 Susan Lanzoni is a historian of psychology, psychiatry, and neuroscience and teaches at Harvard's School of Continuing Education. Her work has been featured in the Atlantic and American Scientist and on Cognoscenti on WBUR, Boston's NPR station. She is author of Empathy: A History. The book tells the fascinating and largely unknown story of the first appearance of "empathy" in 1908 and tracks its shifting meanings over the following century.
History tells us that empathy comprises a complex,
artful but also effortful practice that enrolls
feelings, intellect, and imagination.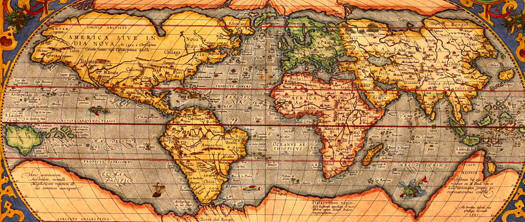 Empathy, in it's many varieties, offers an oblique and
sometimes direct challenge to the idea that we are
enclosed selves, sharply defined against
the world and others.
Helen Riess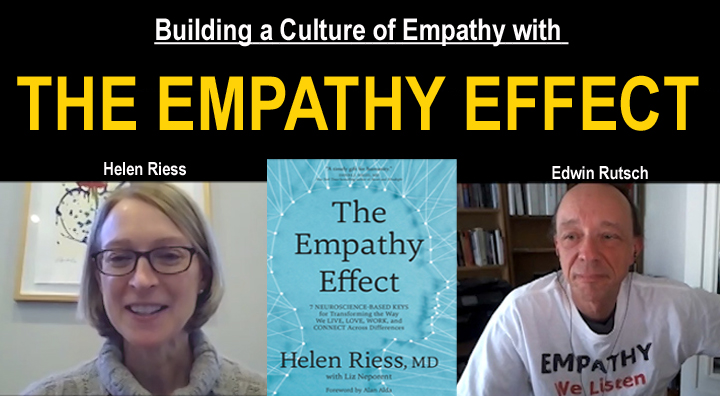 Helen Riess, M.D. is Associate Clinical Professor of Psychiatry, Harvard Medical School and Director of the Empathy and Relational Science Program at Massachusetts General Hospital.

The mission of the Program is to enhance empathy and interpersonal relationships in healthcare. She is also Chief Technology Officer of Empathetics

which offers scientifically based empathy training proven to optimize interpersonal engagement.


Helen is author of The Empathy Effect: Seven Neuroscience-Based Keys for Transforming the Way We Live, Love, Work, and Connect Across Differences. "In this book, I hope to demonstrate how showing greater empathy toward your fellow human beings can enhance your own life and society as a whole. Through empathy, parents see their children for who they are, and help them realize their potential.

Teachers connect with students in ways that help learners discover and expand there talents. Businesses are more likely to thrive because they invest in the people working for them. Politicians start to represent the needs of their constituencies.


The arts have always been a connector for people of all walks of life to learn more about one another, find common ground, inspire curiosity rather than judgment, and provide shared mind empathic experiences that remind us that all people are part of the fabric of humanity.

"
Experiences with training and facilitating restorative circles and conflict resolution.
L'aura Joy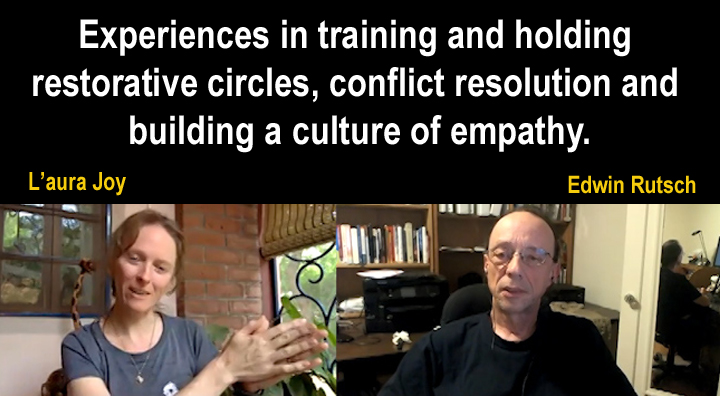 L'aura Joy is a Certified Trainer in Nonviolent Communication, and since 2007 she has been working in the fields of communication, conflict resolution, peace and justice, healing, and decision-making and leadership.

Having grown up in Auroville, an international intentional community in Tamil Nadu, India, L'aura is passionate about exploring how we can live our lives in empowered and co-creative ways. Nonviolent Communication (NVC) offers such a clear, yet deeply powerful and transformative framework within which to explore both our inner realities as well as outer relationships. L'aura is also trained in Restorative Circles and Sociocracy, and she applies these approaches to her work with justice and governance in Auroville.
Contemporary Perspectives on Empathy,
Compassion and Self-Compassion
Chad Woodruff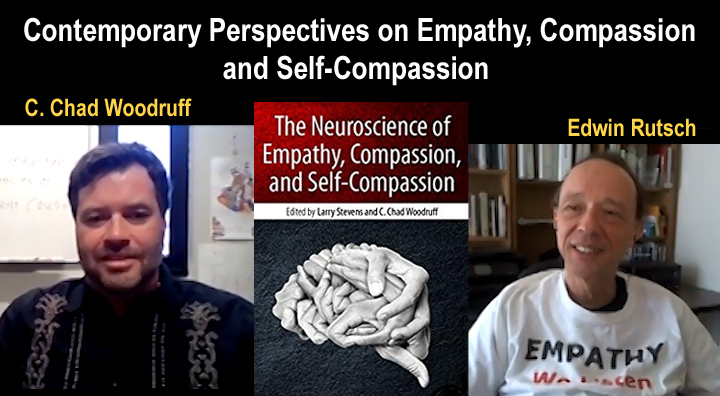 Chad Woodruff is a Cognitive Neuroscientist who uses neuroimaging techniques to investigate social and cognitive processes. Chad has had extensive experience as a graduate student, post-doctoral fellow, and an assistant professor with neuroimaging and has mentored undergraduate students in the use of these techniques for 10 years.

He is co-editor of, The Neuroscience of Empathy, Compassion, and Self-Compassion. The book provides contemporary perspectives on the three related domains of empathy, compassion and self-compassion.
It informs current research, stimulates further research endeavors, and encourages continued and creative philosophical and scientific inquiry into the critical societal constructs of empathy and compassion.
Political Left and Right Empathy Circle
Topic: How Might We Bridge the Political Divides?
View On Youtube - On Facebook - October 12, 2018


Hosted by: Empathy Tent
building a culture of empathy
As part of the Empathy Tent and National Week of Conversations Project we hold a Democracy Circle (Empathy Circle) on How might we bridge the Political Divides in the USA? We invite participants from all points on the political spectrum to take part. Take Part in Left-Right Empathy Circle.

For National Week of Conversation Project
Mending the frayed fabric of America by bridging divides one conversation at a time. Americans of all stripes are stepping up to address the growing cultural crisis of hyper-polarization and animosity across divides. Together we can turn the tide of rising rancor and deepening division with widespread conversations.
The Empathy Initiative
to change lives and improve the quality of care
Tracy Levett-Jones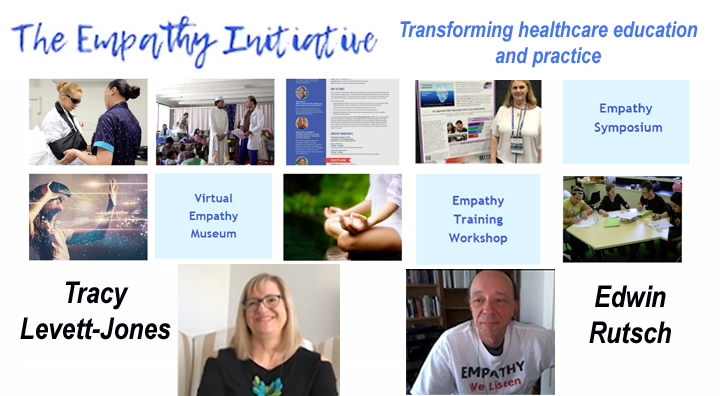 Tracy Levett-Jones is the Professor of Nursing Education and Discipline Lead at the University of Technology Sydney, Australia. Her research interests include: empathy, belongingness, clinical reasoning, interprofessional education, cultural competence, simulation and patient safety. Tracy has authored ten books, the most recent being 'Clinical Reasoning: Learning to think like a nurse' and 'Critical Conversations for Patient Safety'; as well as nearly 200 book chapters, reports and peer reviewed journal articles.
The Empathy Initiative is a group of like-minded academics and practitioners with a strong belief in the power and potential of empathy to change lives and improve the quality of care provided to patients/clients/residents.
Our group shares a commitment to undertaking collaborative empathy research that has the capacity to transform education and practice. The purpose of the Empathy Initiative is to generate high quality, rigorous empathy/compassion research that informs and influences student learning and patient care, either directly or indirectly.
Sub Conference: Health Care
Center for Empathy and Visual Arts
Minneapolis Institute of Art
Karleen Gardner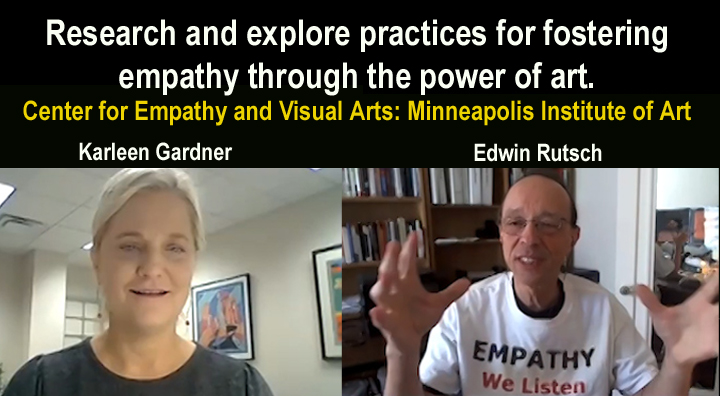 Karleen Gardner is Director of Learning at the Minneapolis Institute of Art. She also heads up the Center for Empathy and Visual Arts.

Mia envisions taking a leading role in collaborating with museum colleagues as well as researchers, scholars, content experts, and other influencers to research and explore practices for fostering empathy and global awareness through the power of art and to share these findings with the field.

In our increasingly divisive world, polarized by issues regarding politics, racial inequities, marriage equality, global warming, income disparities, and immigration policies, it becomes clear that our failures to understand other people's feelings are exacerbating prejudice, conflict, and inequality.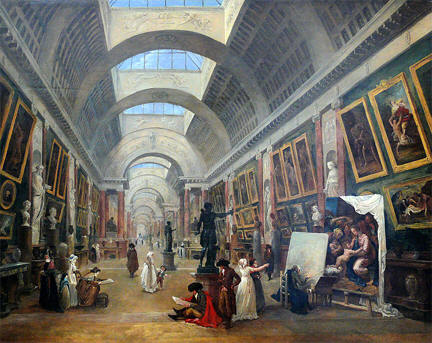 Musée du Louvre - Hubert Robert (Wikipedia)
If we wish to develop not only a more equal society but a happier and more creative one, we will need to look outside ourselves and attempt to identify with the experiences of others. This critical skill is called empathy, which "has the power to transform relationships, from the personal to the political, and create fundamental social change".
UC Berkeley: Effective Expression of Empathy
Alissa Stover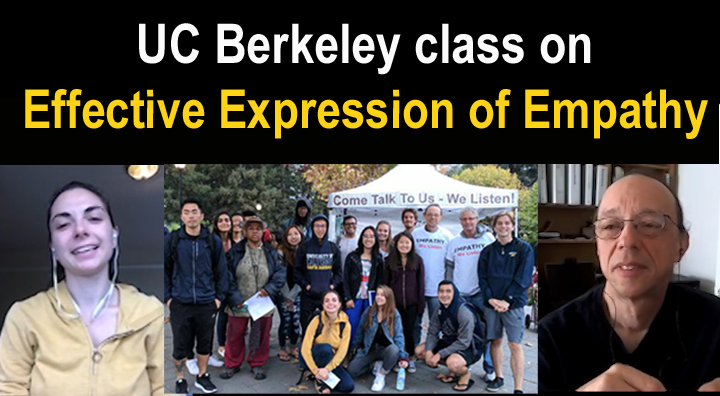 Alissa Stover is new gradate in Psychology from UC Berkeley. She along with other students, designed and facilitated a series of empathy classes there over a several year period. The Empathy Tent Team worked with the classes to facilitate the empathy circle practice and set up the empathy tent in Sproul plaza. We dialogue with Alissa about her experience facilitating the classes.

We believe that empathy is not only fascinating as a concept, but important as a skill on an individual and societal level. By the end of this course we aim to have a better understanding of empathy and to feel more able to use it in our daily lives.
--------
Twitter Empathy Feed