Blog Roll Continued: Previous < 7 > Next
Free Speech, The Empathy Tent, and
Constructive Dialogue
By Lou Zweier, Dave Gottfried and Edwin Rutsch
What is the meaning of "Free Speech" if people don't listen to each other? We hear from all sides and every quarter that there is a need for constructive dialogue on so many critical issues; for people who disagree to start listening to each other. We strongly agree, and we have been passionately pursuing creating space for such dialogues both face-to-face and online. We also see that many are afraid to engage in dialogue on emotionally charged topics because of where things might lead. This is as true at public protests as it is in homes and community meetings. How do we think about and discuss these kinds of issues constructively? How might we do this without dehumanizing each other and scapegoating? How might we begin to hear each other and empathize even if we don't agree?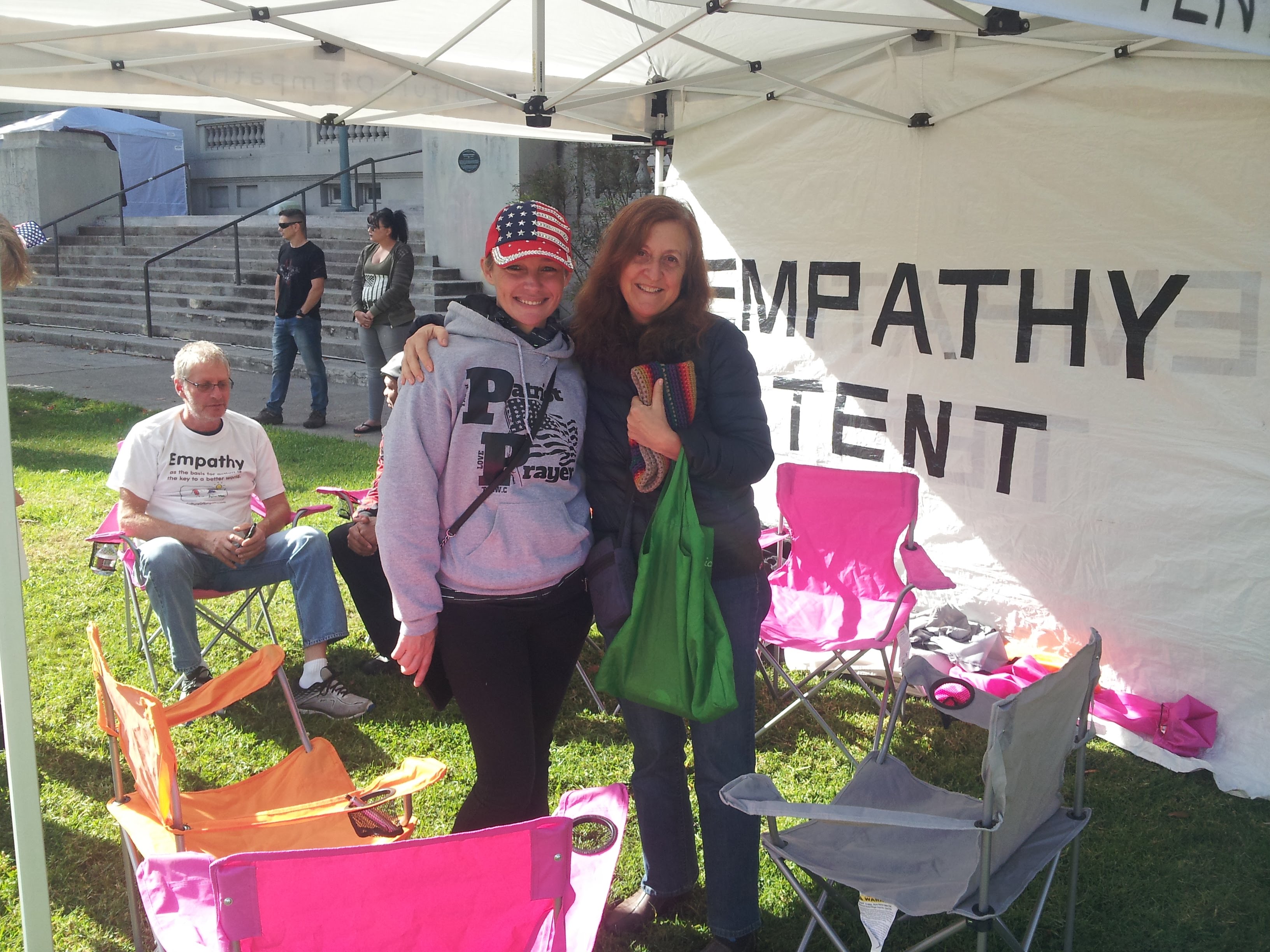 A conservative and a Berkeley progressive hug after taking part in
an Empathy Circle dialogue about gun control.
As an example, a Jewish member of our team participated in dialogue with members of Identity Evropa, a white supremacist group. When one of them asked "what is Nazism anyway" the Jewish
speaker responded
"For me Nazism means that half my extended family was killed, that my father at age 10 and his immediate family were forced to flee Austria, and that the surviving members of my family are now spread all
over the world".
Importance of Empathy in the 'Google Memo',
James Damore - Fired Google Engineer
James Damore, Edwin Rutsch, Lou Zweier, Indi Young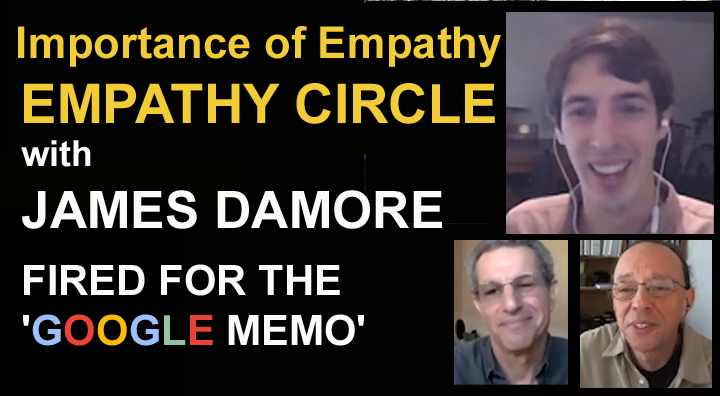 We hold a Empathy Dialogue Circle with James Damore, fired Google Senior Software Engineer and author of the 'Google Memo' to find out.

In his memo, James had called for de-empathizing empathy. In this dialog we talk about the nature and benefits of Empathy. For this discussion, we use the Empathy Circle, a structured process for inclusive, effective and constructive dialogue that allows everyone to be heard to their satisfaction.
The Vision of a Culture of Empathy
John Kinyon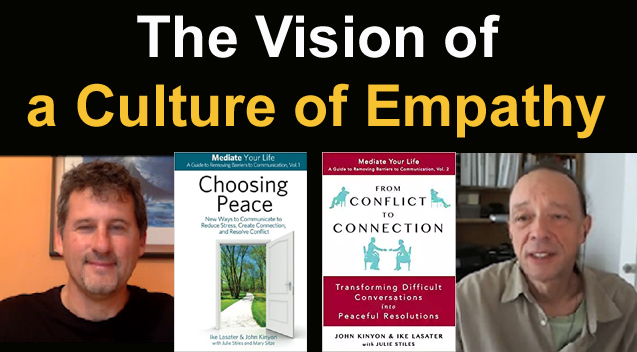 John Kinyon provides training, coaching, and facilitation/mediation around the U.S. and around the world. He is a speaker and author, and has helped people resolve conflicts peacefully and collaboratively for over two decades. John is co-developer and founder of the Mediate Your Life training program, and worked closely for over a decade with Marshall Rosenberg, founder of the international work of Nonviolent Communication.

What does that mean to have a culture of empathy?
I see it as skills, so that empathy is not just an ability to just sort of sense the emotions and that commonality with others, but to actually have the skills in communications to create that sort of empathic understanding and connection. But not just that but also to be able to use that when conflict occurs, to have difficult conversations.
"I see that there are 4 responses to fear,
they are fight, flight, freeze, or empathy."
Bridging Empathy Walls
Arlie Hochschild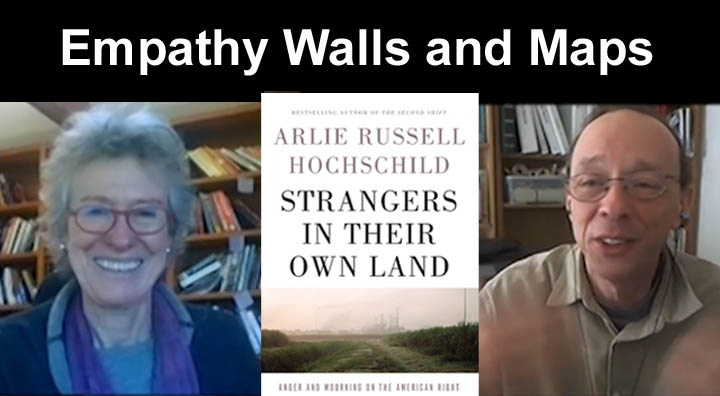 Arlie Hochschild is an American sociologist and academic. She is professor emerita of sociology at the University of California, Berkeley. Hochschild has long focused on the human emotions which underlie moral beliefs, practices, and social life generally. Arlie is author of: Strangers in Their Own Land: Anger and Mourning on the American Right.
Publisher's Weekly notes:
"After evaluating her conclusions and meeting her informants in these pages, it's hard to disagree that empathy is the best solution to stymied political and social discourse."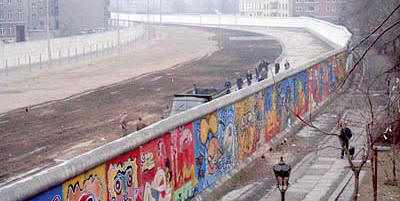 Berlin Wall, by Thierry Noir

"An empathy wall is an obstacle to deep understanding of another person, one that can make us feel indifferent or even hostile to those who hold different beliefs or whose childhood is rooted in different circumstances."

"We, on both sides, wrongly imagine that empathy with the "other" side brings an end to clearheaded analysis when, in truth, it's on the other side of that bridge that the most important analysis can begin."

"We are all the surveyors, drafters, and followers of "empathy maps" which show us whom and whom not to empathize with. Just as political maps can be drawn and redrawn, so too can empathy maps - depending on the interplay of gender, race, class, and nationality."
The Empath's Survival Guide
Judith Orloff & Edwin Rutsch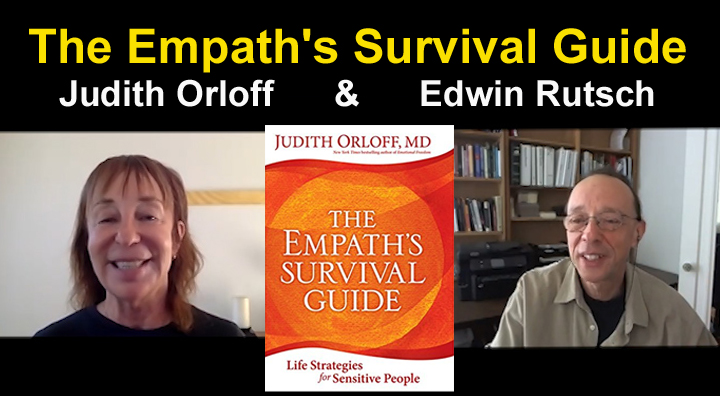 Judith Orloff, MD is an Assistant Clinical Professor of Psychiatry at UCLA, has helped patients find emotional freedom for over 20 years. She synthesizes the pearls of traditional medicine with cutting edge knowledge of intuition, energy, and spirituality to achieve physical and emotional healing. She is the author of
The Empath's Survival Guide
: Life Strategies for Sensitive People.
"Having empathy means our heart goes out
to another person in joy or pain,"
"Energy doesn't lie.
Keep sensing it, trusting it, letting it liberate you."
How Might We Build a More Empathic Culture?
Personal Theology: Unitarian Universalist Church of Berkeley
Edwin Rutsch

Edwin Rutsch is the founding director of the Center for Building a Culture of Empathy and the founder of the International Empathy Trainers Association. The center's website, CultureOfEmpathy.com, is the internet's most comprehensive portal for empathy-related material, including interviews with over 300 experts on the topic.

He is a world traveler, a "seeker," a documentary filmmaker and has worked in the computer technology field. In his travels, he has interacted with a wide variety of cultures and peoples from all walks of life and learned to see and feel the common humanity of all people on the planet.
True Stories About The Healing Power of Empathy
Mary Goyer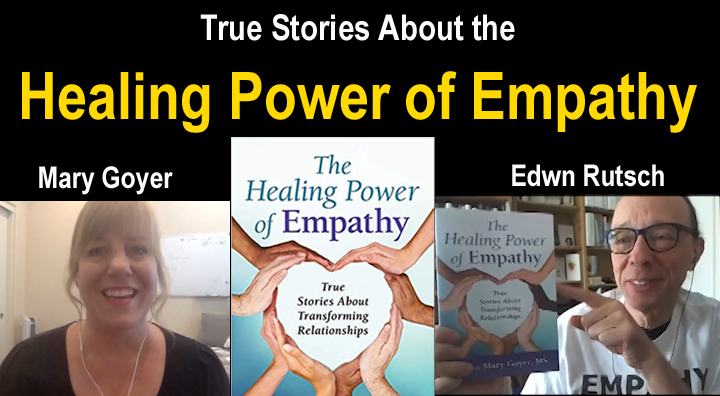 Mary Goyer is Holistic Counselor, Trauma Specialist, & Executive Coach. She supports organizations in cultivating innovative, collaborative, and productive work cultures. Individual coaching and team trainings focus on peak performance, conflict resolution, effective collaborative and feedback skills, and managing personality challenges that impede employee engagement. She is editor of: The Healing Power of Empathy: True Stories About Transforming Relationships.
"Empathy is an essential leadership skill and a cornerstone of good relationships - but it can be hard to access when it's most needed. Luckily, empathy is also a learnable skill. With mindfulness, empathy has deescalated conflicts, combated loneliness, and built human connections in the most unlikely places."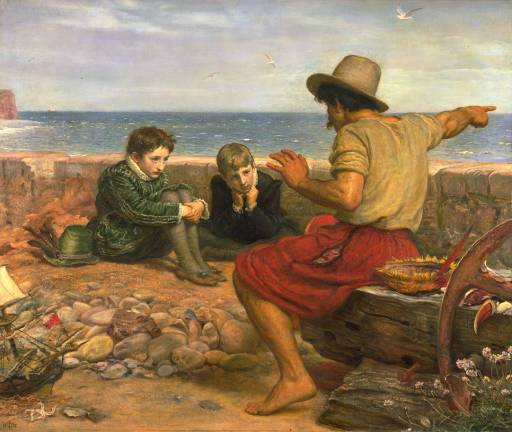 The Boyhood of Raleigh by Sir John Everett Millais
"What a difference it makes when a dash of empathy
is added into tense or important conversations
of every magnitude."
Empathy Stories: Heart, Connection, & Inspiration
Mary Goyer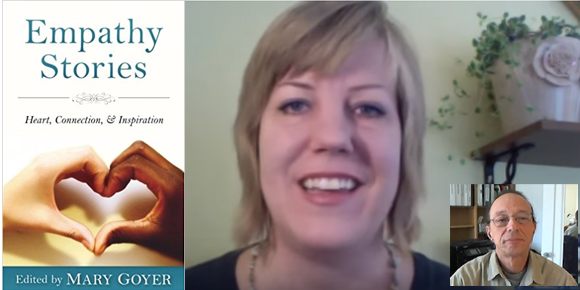 Mary Goyer is Holistic Counselor, Trauma Specialist, & Executive Coach. She supports organizations in cultivating innovative, collaborative, and productive work cultures. Individual coaching and team trainings focus on peak performance, conflict resolution, effective collaborative and feedback skills, and managing personality challenges that impede employee engagement.
She is editor of: Empathy Stories: Heart, Connection, & Inspiration. Empathy Stories is a collection of uplifting stories and anecdotes highlighting empathy-in-action in real conversations. These stories show what's possible when compassion comes first between family, co-workers, and perfect strangers in difficult - even life threatening - interactions. In Empathy Stories: Heart, Connection, & Inspiration, Mary Goyer invites over thirty communication experts to share their most teachable stories showcasing how simple and powerful true empathy is.
"What a difference it makes when a dash of empathy
is added into tense or important conversations
of every magnitude."
Empathy and the Danish Way of Parenting
Jessica Joelle Alexander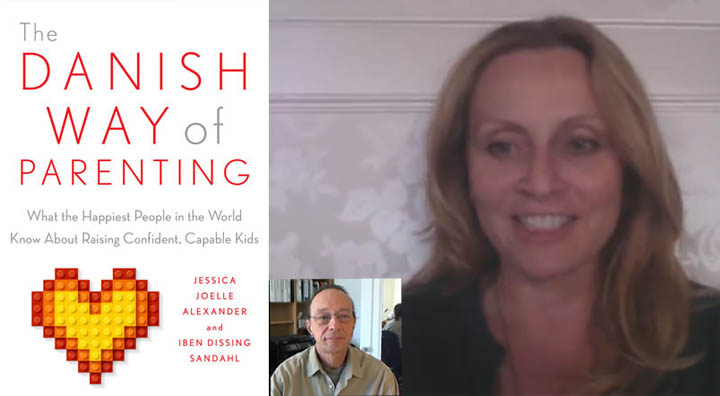 Jessica Alexander is an American expat, author, columnist and cultural trainer. She graduated with a BS in a psychology and went on to teach communication and writing skills in Scandinavia and central Europe. Married to a Dane for 13 years, she lives in Rome with her husband and two children, Sophia and Sebastian. She is the co-author of

The Danish Way of Parenting; What the Happiest People in the World Know About Raising Confident, Capable Kids.

"The Danes' highly developed sense of empathy is one of the main reasons that Denmark is consistently voted one of the happiest countries in the world (this year it is once again number one). Empathy plays a key role in improving our social connections, which is a major factor in our overall happiness."
Stress Solution: Using Empathy to Reduce Stress, Anxiety, Fear and Develop Resilience
Arthur Ciaramicoli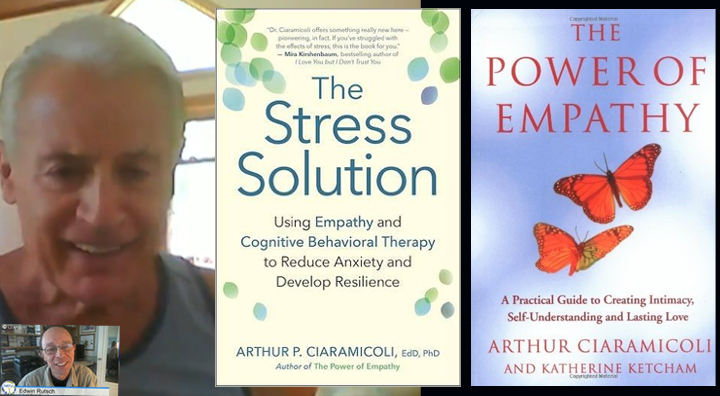 Arthur P. Ciaramicoli is a licensed clinical psychologist. He is the author of The Stress Solution: Using Empathy and Cognitive Behavioral Therapy to Reduce Anxiety and Develop Resilience and The Power of Empathy: A Practical Guide to Creating Intimacy, Self-understanding and Lasting Love. He has been treating clients for more than 35 years. Arthur is a member of the American Psychological Association and the Massachusetts Psychological Association. Currently in private practice, he has been on the faculty of Harvard Medical School for several years and a lecturer for the American Cancer Society.
"Empathy calms the emotional brain so that we can perceive situations and interactions accurately and thoughtfully. With empathy, we produce our own natural stress-reducing chemicals that create calm, focused energy, allowing us to do and be our best."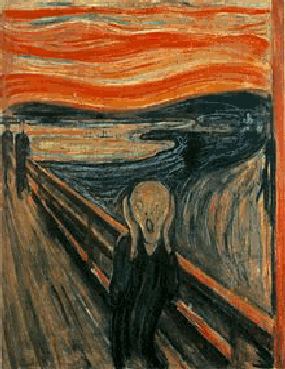 The Scream - Edvard Munch

"Positive relationships and involvement in meaningful group experiences create resilience and lessen stress. Such experiences stimulate the release of oxytocin, the compassion hormone. This hormone produces feelings of security and calm and inhibits stress and anxiety: thus it protects us against the release of cortisol.... while cortisol make us fearful, oxytocin makes us feel comfortable, secure, and in a position to give and receive empathy... The good news is that we can produce this effect with practice by expanding our abilities to communicate with empathy."
Developing an Empathic Way of Being
with Emotion-Focused Therapy
Robert Elliott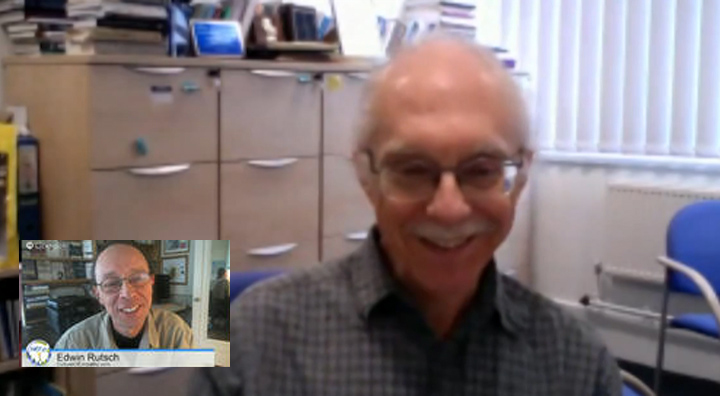 Robert Elliott is Professor of Counselling in the Counselling Unit at the University of Strathclyde, where he directs its research clinic and teaches counselling research and emotion-focused therapy. A professor Emeritus of Psychology at the University of Toledo (Ohio), he is co-author of several books.

He previously co-edited Psychotherapy Research, and Person-Centered Counseling and Psychotherapies, and is a Fellow in the Divisions of Humanistic Psychology, Psychotherapy, and Clinical Psychology of the American Psychological Association. He also teaches workshops about empathy around the world.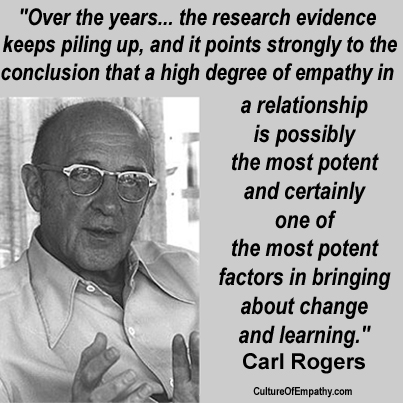 "Psychotherapist empathy has had a long and sometimes stormy history in psychotherapy. Proposed and codified by Rogers and his followers in the 1940's and 1950's, it was put forward as the foundation of helping skills training popularized in the 1960's and early 1970's."
Is Empathy Our Most Dangerous and
Self-Indulgent Emotion?
Danny Penman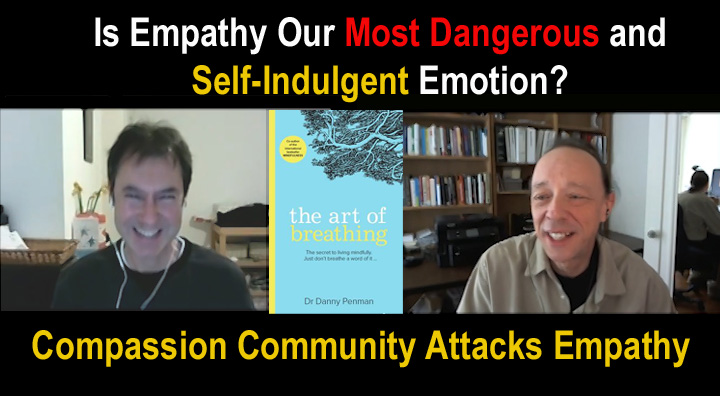 Danny Penman is a journalist and author. He has worked for the BBC and "The Independent" and is a feature and comment writer for the "London Daily Mail". He holds a PhD in biochemistry and a postgraduate diploma in newspaper journalism. He is author and coauthor of several books on Mindfulness including, "Mindfulness: An Eight-Week Plan to Finding Peace in a Frantic World" and "The Art of Breathing." He wrote an article which was critical of empathy entitled,

Empathy Our Most Dangerous and Self-Indulgent Emotion? We dialogue with Danny about his article. He writes;

Empathy is, in some ways, a necessary precursor to compassion. It provides the motivational force to actually relieve another

's distress. But it can also be a 'negative' or even a coercive emotion because it is ethically neutral...

So empathy alone can be quite dangerous (and arguably a little self-indulgent). To my mind, empathy carries with it a slight tinge of entertainment or even voyeurism...

We might learn to deal with them with intelligence and compassion, rather than risk making them worse with empathy...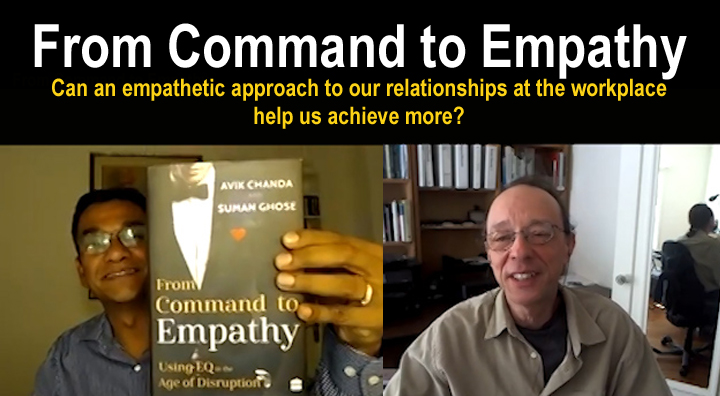 Suman Ghose holds an undergraduate degree from Indian Institute of Technology, Kharagpur & an MBA from Indian Institute of Management, Bangalore. He has 22+ years' corporate work experience in some of the world's top multinational companies such as Cadbury's, Intel, Philips and PwC. Suman's focus areas are Leadership Development, Creative Problem Solving (including Decision Making & Cognitive Biases), Design Thinking (trained on Stanford D-school's methodology) & Emotional Intelligence (Personal and Social Competence). He is co-author of From Command to Empathy: Using EQ in the Age of Disruption.

In a world characterized by globalization and rapidly evolving technology, change is a given. The primary workforce is evolving and is now dominated by millennia's who seek purpose and empathy
-

a phenomenon th

at top management grapples with.

Blog Roll Continued: Previous < 7 > Next