Blog Roll Continued: Previous < 4 > Next
<Home> < 8 > < 7 > < 6 > < 5 > < 4 > < 3 > < 2 > < 1 >
I went to the Compassion & Business Conference yesterday at Stanford University and had a lot of fun meeting up with people I had only known online. Fun to meet them in the flesh and be able to give them a big hug. I was also giving out my 'FREE EMPATHY' cards.

The conference was hosted by the Center for Compassion and Altruism Research and Education (CCARE). It was an important topic - how to bring more compassion into the business world. Lot's of presenters from science, education and business, etc. offering talks, panels and some hands on workshops. I would have liked more hands-on time since the academic part is so readily available online now-a-days... what's so precious is the time to get together with people in deeper personal dialogs. I would love to do some empathy circles in a setting like this.

The Center for Building a Culture of Empathy was a sponsor of the event. Was great to see our logo up on the screen.. I had to take a picture of that. ;-)
How to Build a Culture of Empathy In Medicine
Raúl de Velasco
Raúl de Velasco is director of Clinical Ethics at the University of Miami Bioethics Program and Chair of the Baptist Health Bioethics Committee. He says. "I am a physician who practiced Nephrology for over 30 years and had a very large practice. Most of my patients were on dialysis and needed kidney transplants, they had a lot of problems, you learn how to detach from their suffering but as I did that almost as a survival mechanism the practice of medicine became less enjoyable more about numbers than of people."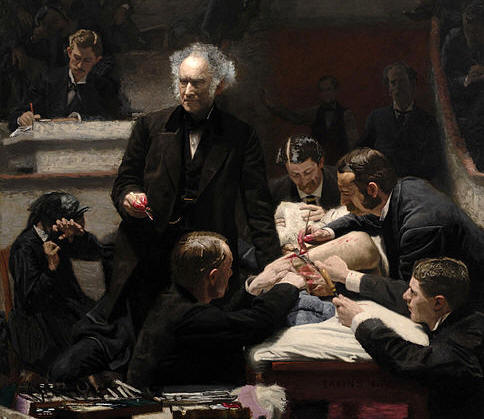 The Gross Clinic - Thomas Eakins (Wikipedia)

Raúl saw the importance of empathy for doctors
and has been working to promote empathy
in the medical field.

Raúl saw the importance of empathy for doctors and has been working to promote empathy in the medical field. We held two interviews about his studies and work on empathy. In the second interview, Raúl walked thought his Clinical Empathy Slide Show Presentation. The presentation discusses;
1. Psychology of Empathy
2. Objectification and the 'wiring'
3. Caring in Medicine
4. The Practice of Empathy
5. Problems with Empathy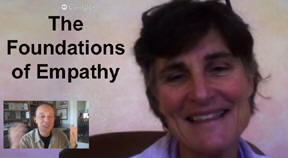 Thea Blair is a Waldorf teacher, and a Pediatric Massage Therapist. She operated a successful, Waldorf-inspired pre-school out of her home for fourteen years. Observing the amazing results of touch, either playful or comforting, in resolving children's emotional stress led her to seek a massage training. She now works as a parent and teacher coach, and a touch educator.
Thea brings Peer Massage to schools as a consultant. She is available for talks and workshops about touch, parenting, and childhood development. In this dialogue we discussed her empathy research and insights.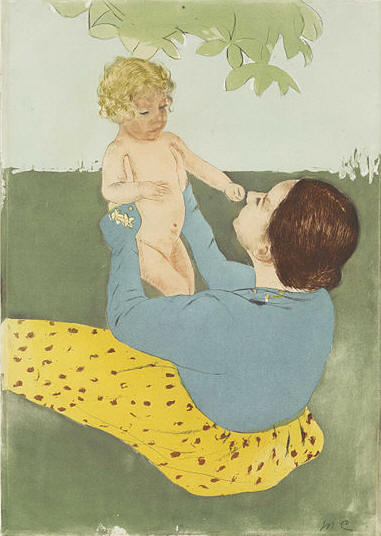 Under the Horse-Chestnut Tree

-

Mary Cassatt

(Wikipedia)

The ability to empathize develops with contributions from

various biologically and environmentally based factors.


These factors include genetics, child temperament,

parenting factors

such as warmth, parent-child synchrony...


Thea wrote a research paper on empathy: "The Role of Motor Development in the Development of Empathy" and holds "The Foundations of Empathy" presentations on empathy as well. She writes: "The ability to empathize develops with contributions from various biologically and environmentally based factors. These factors include genetics, child temperament, parenting factors such as warmth, parent-child synchrony, and other qualities of the parent child relationship, and physical imitation such as facial mimicry and motor imitation, using areas of the brain such as the mirror neuron system and the limbic system. In this paper I will explore how motor development supports the development of empathic awareness."
How to Build a Culture of Empathy in Health Care
Helen Riess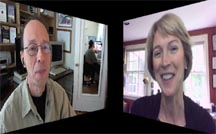 Helen Riess, M.D. is Associate Clinical Professor of Psychiatry,
Harvard Medical School and Director of the Empathy and Relational Science Program at Massachusetts General Hospital.


The mission of the Program is to enhance empathy and interpersonal relationships in healthcare. She is also Chief Technology Officer of Empathetics

which offers scientifically based empathy training proven to optimize interpersonal engagement.

Helen is a coauthor of the study, Empathy Training for Resident Physicians. The study concluded; "A brief intervention grounded in the neurobiology of empathy significantly improved the physician empathy as rated by patients, suggesting that the quality of care in medicine could be improved by integrating the neuroscience of empathy into the medical education."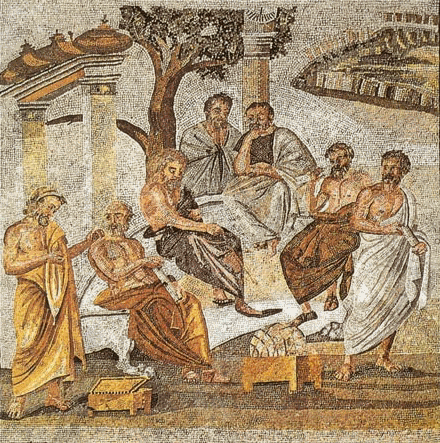 Plato's Academy mosaic from Pompeii
(Wikipedia
)
Empathy is like "getting underneath the skin of another person,
to merge temporarily with their experience, then getting out,
to reflect on the experience. Empathy can be taught,
although a certain endowment may be inborn
..
Empathy is like "getting underneath the skin of another person, to merge temporarily with their experience, then getting out, to reflect on the experience. Empathy can be taught, although a certain endowment may be inborn, research shows that it is a mutable trait. Our study demonstrated that empathy could be increased significantly in the training group and it decreased significantly in the control group.
Sub Conference: Health Care
How to Build a Culture of Empathy in Pakistan
Maryam Sakeenah

Maryam Sakeenah is a social worker, teacher, and freelance writer living in Lahore, Pakistan. She teaches Literature, Islamic Studies and Sociology.

She is leading a project for virtual education for underprivileged school children.

Maryam also authored a book documenting Islamic and Oriental responses to the Clash of Civilizations, titled Us Versus Them and Beyond: An Oriental-Islamic Rejoinder to the Clash of Civilizations Theory.

I talked with Maryam from her home in Lahore, Pakistan about her article, The Murder of Human Empathy. This was her response to the recent attacks on Christian homes in Lahore. She writes, "Empathy is curbed and limited through narrow, parochial banners of ethnicity, nationalism, race and creed so that the empathic drive does not extend to the out-group. The out-group is then 'otherised'. However, a more severe form of this is dehumanization of the other, often institutionalized by the social superstructure: state, media, education, religion."


Empathy is curbed and limited through narrow, parochial banners
of ethnicity, nationalism, race and creed so that the
empathic drive does not extend to the out-group.

She calls for leaders (especially religious leaders) in Pakistan to stand up and advocate for fostering empathy for all people. "Empathy humanizes and civilizes. Its suppression intensifies secondary drives like narcissism, materialism, violence and aggression. The task of religion, education and the media must be to bring out the empathic sociability stretching out to all of humanity..."
Sub Conferences: Education
Author: The Wonderbox: Curious Histories of How to Live

I believe that empathy – the imaginative act of stepping into another person's shoes and viewing the world from their perspective – is a radical tool for social change and should be a guiding light for the art of living. As I describe in this video definition of empathy, it matters not just because it makes you good, but because it is good for you

.
I have a special interest, a particular interest in practical methods, useful things, found at the intersection of psychology, brain science and contemplative practice... I think looking out at the world today, we have a crises of empathy in a way.
Sub Conference: Science
How to Build a Culture of Empathy with Acting and Imagination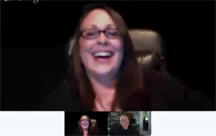 Diana Castle is a first generation American born of a holocaust survivor. She attended a fine arts high school before graduating with a BFA in theatre with a music minor. She began her career in both musicals and dramatic roles in NYC, in national tours and regional theatre, as well as on stages internationally.

"Diana Castle's THE IMAGINED LIFE™ – Acting As The Art of The Empathetic Imagination- is a creative philosophy and practical application of your natural empathetic imagination to the art of acting...
Diana works with actors, singers, writers and directors of diverse backgrounds from all over the world in an effort to illuminate an experience of alternative perspectives, facilitate catharsis and create community through her creative philosophy and the empathetic imagined life experience."
We had a fun, dynamic and almost 2 hour discussion about the nature of empathy and how to embody it through acting. We explored how to not just talk about empathy, but embody it.
Sub Conference: Arts
How to Build a Culture of Empathy in Criminal Justice System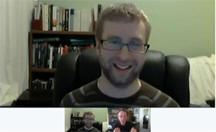 Chad Posick has a B.S. degree in criminal justice and an M.S. degree in public policy from the Rochester Institute of Technology. He just finished his Ph.D in criminal justice from Northeastern University in Boston, Massachusetts. He has worked with Project Safe Neighborhoods in the Western District of New York as well as the Department of Criminal Justice Service's Project Impact. His research areas include restorative justice, cognitive behavioral interventions and action research.
We talked about Chad's research and study: More Than a Feeling: Integrating Empathy Into the Study of Lawmaking, Lawbreaking, and Reactions to Lawbreaking. "Empathy is related, directly or indirectly, to important elements in criminology such as the enactment of harsh penalties for repeat offenders, antisocial behavior, feelings of legitimacy toward the law, and attitudes toward the death penalty. Although empathy is beginning to find its way into criminological discourse, it is still not well understood nor often incorporated into quantitative research. "
Panel 20: Empathy in Critical Care - Empathy and Healthcare Conference

Keonnis R. Taylor
Jodi Halpern
Barbara Beach
Marilyn Ababio
Edwin Rutsch
This panel with experts in the field of healthcare explored the role of empathy and compassion in providing medical care.

A few of the questions addressed were;

How do those providing objective medical care, especially around the grim subject of one's own death, provide compassionate care without absorbing the emotions surrounding imminent death?
Please describe your work and why the principle of empathy is relevant to it?
The theory of Counter-Transference in Psychology postulates that the practitioner's feelings are entangled with the patient's. Does this also happen in the medical field? etc.
Sub Conference: Health Care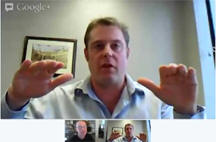 Anthony Jack, PhD (Tony) is Assistant Professor of Cognitive Science, Philosophy, and Psychology in the Brain, Mind and Consciousness laboratory in the Department of Cognitive Science at Case Western Reserve University, Cleveland, Ohio.

He says, "I have a PhD in Experimental Psychology and extensive training in Philosophy and Neuroscience. I started out doing largely theoretical work on consciousness, but then got interested by the emerging field of brain imaging. I use fMRI to study attention, consciousness and social processing in the brain."
Tony has been studying empathy and was involved in a study that looks at the analytic and empathic neural networks and how they relate to each other. This article 'Empathy represses analytic thought, and vice versa' on Science Blog says, "When the brain fires up the network of neurons that allows us to empathize, it suppresses the network used for analysis, a pivotal study led by a Case Western Reserve University researcher shows... At rest, our brains cycle between the social and analytical networks. But when presented with a task, healthy adults engage the appropriate neural pathway, the researchers found. The study shows for the first time that we have a built-in neural constraint on our ability to be both empathetic and analytic at the same time."
Sub Conference: Science: Neuroscience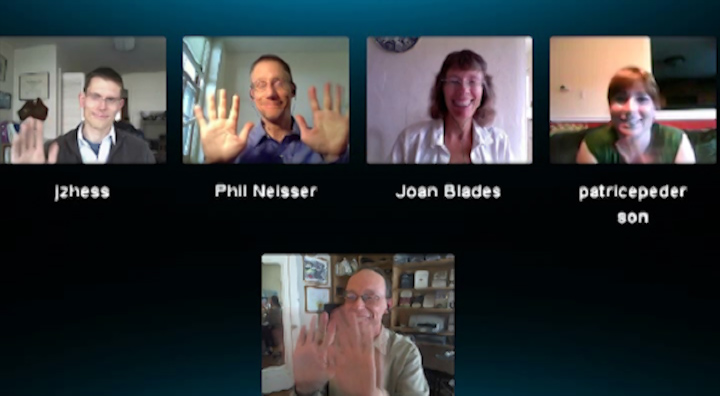 We hold Restorative Empathy Circles for individuals and groups that are in conflict. These groups can support a wide variety of conflicts

.

Restorative Empathy Circles with Democrats and Republicans bring the different political parties and political movements together. This was our first Restorative Empathy Circle.

We asked; what is your most important value and how did it become important to you, how does your value relate to empathy and how can we foster empathic connection and understanding across political lines?

There seemed to be a consensus about the importance of fostering empathy and compassion in society. We learned a lot about refining and developing the circle process for the next time. Unfortunately we had a bit of computer technical problems with Skype, audio, etc.

Participants were;
Four Week Series: Pattie Porter Interviews Edwin Rutsch
2. Empathy – How Do We Build It? - Listen to Podcast - See Video

In our second episode of the series Conflict and Empathy: Where Has Empathy and Compassion Gone?, Edwin Rutsch and I will discuss how do we build empathy and compassion? Edwin will discuss a number of strategies he has implemented at the Center for Building a Culture of Empathy. One strategy has been the use of Empathy Circles using empathic reflective listening with individuals and groups. He will share real life examples and will model the skill.
Four Week Series: Pattie Porter (The Texas Conflict Coach) Interviews Edwin Rutsch
1. What Does Empathy Got To Do With It? - Listen to Podcast

For many of us engaged in conflict or embroiled in a dispute, it can be very difficult to muster up empathy and compassion for the other side. The longer the conflict goes unresolved it seems the less empathy we have for them as a human being. In this first of our four episode series–Conflict and Empathy: Where Has Empathy and Compassion Gone?– we will introduce the "wheel of empathy" and the "feel of empathy" as

defined by Edwin Rutsch, Founder of a global empathy movement called The Center for Building a Culture of Empathy. We will also discuss how compassion intertwines with empathy and set the foundation for how you build empathy.


Questions

Let's start by sharing with listeners about how you got started in this work of building a culture of empathy and creating the Center.

Given that this is the first episode in our series Conflict and Empathy, let's set the stage and define some of these concepts.

What exactly is empathy and the intention behind it?

How is empathy different from sympathy?

How does compassion intertwine with empathy?

We said that we would introduce two concepts…the "wheel of empathy" and the "feel of empathy." What is important to know about these concepts?

How do these wheels tie into the Empathy Circles you host through Google Hangouts?
How to Build a Culture of Empathy in Healthcare
Dorrie Fontaine

Dorrie Fontaine, is Dean of the School of Nursing at the University of Virginia. At the school she started the Compassionate Care & Empathic Leadership Initiative (CCELI) "which exists to create dialogue around and preparedness for nurses who deal every day with people in life-changing situations–one-time or chronic illness, terminal disease, end-of-life care and even death itself–and all the highly-charged, complex issues surrounding them.

The CCELI focuses on systems that optimize patients' and their family's quality of life, incorporate compassion and empathy into personal behavior, interprofessional interactions and encounters with patients and families. We're developing clinical, educational and research initiatives that further those aims. Our ultimate vision is to reduce human suffering and promote health and well-being by fostering compassionate people and systems."

"Can compassion be taught? UVa Nursing's all volunteer army of nurses, physicians, administrators, professors and students are learning concrete ways to insert compassion into every patient interaction -- and they're bolstering their own resilience in the process."
Mark Honigsbaum is a Research Associate at the University of Zurich's Institute for Medical History and the author of 'Living With Enza'.

Mark wrote some articles about the role empathy, The Politics of Empathy and Barack Obama and the 'empathy deficit' which was published in the Guardian. We talked about his articles and views on the role of empathy in society

Mark said, "I'd be very happy to talk to you about empathy just so long as you understand that I am primarily an historian of medicine so, while I am all for promoting greater compassion and awareness of the predicament of those less fortunate than myself, I am wary of this notion of empathy as intrinsically pro-social and moral. This strikes me as a very recent notion, traceable to the birth of the psy sciences around the turn of the last century. Moreover, if alleviating the suffering of the poor and disadvantaged is to be more than a feel-good sound bite it has to be married with a real political agenda, which means making choices and taking sides (in my opinion of course)"
Mark Rosenblum is Professor of History and Director of

Center for Ethnic, Racial and Religious Understanding

(CERRU

)

at

Queens College, New York.

CERRU inspires a generation of leaders who value cross-cultural engagement, listening, and empathy to inform positive social change.

"Building Empathy - One of the goals of the program is to increase students' ability to understand and empathize with a wide range of experience and opinion. During the dialogue sessions, our student facilitators lead groups of students in discussion regarding contentious issues on campus and in the community. Participants are encouraged to listen actively, and without judgment, even if they do not agree."
Sub Conference: Science
How to Build a Culture of Empathy with Compassion Focused Therapy (CFT)

Wendy Wood

is

Senior Lecturer

at the

Mental Health and Therapeutic Practice

Faculty of Education, Health and Sciences

at

University of Derby

, UK

.

Wendy is also Programme leader for the Compassion Focused Therapy programme.

"I worked within the NHS for 14 years as a Mental Health Nurse then as an assistant psychologist and then as a counsellor in primary care. I also worked for a year as a freelance trainer, therapist and clinical supervisor."

"Compassion Focused Therapy is a psychological approach that was originally developed to help people with high shame and self-criticism, and this course will introduce you to the basic ideas and interventions that are used. This course is for you if you are in a mental health profession, for example psychiatry, psychology, nursing or occupational therapy and you are trained to form and develop psychotherapeutic relationships.

Also, if you have basic counselling and cognitive behavioural therapy skills and you would like to develop your skills when working with clients who experience shame and self-criticism thoughts, then this course is for you."
Sub Conference: Science
Walter Osika MD, PhD, w

orks as a stress researcher and his research profile is "neuropsychiatric and cardiovascular measures in childhood and adulthood". He has primarily studied self assessed psychological health and cardiovascular regulation in children. He is also participating in epidemiological studies of early exposures and later outcomes in terms of psychiatric and cardiovascular disease, as well as in studies of burn out patients and of autonomic regulation in relation to hearing and cognition."
Dialogs on How to Build a Culture of Empathy
Lidewij Niezink

Lidewij hosts the Empathy and Charter for Compassion groups on Linkedin. Her Ph.D was in empathy and altruism. She is a strategic advisor, trainer and innovator, and helps organizations, groups and individuals to implement different aspects of empathic concern into their professional as well as private lives.

How to build a culture of empathy? Stop looking for the qualities of empathy and compassion outside of ourselves. We ALL possess these qualities already (as research is showing us). Develop and make use of the methods offered to cultivate empathy and compassion within ourselves according to what speaks to our individual minds and hearts... Sub Conference: Science
Melanie Sears has been a trainer for the Center of Nonviolent Communications since 1991. She works with businesses, hospitals, nursing homes, hospices, individuals, couples and parents in transforming their usual way of operations, interpersonal interactions and dealing with conflict to one which is more compassionate, conscious and effective.

Melanie presents Nonviolent Communication at conventions, at universities, and at churches. She has been interviewed on the radio and on TV and is the author of several books including: Humanizing Health Care with Nonviolent Communication.
Sub Conference: NVC and Health Care
Global Empathy Experiment - How to Build a Culture of Empathy
Gil Lavie

Gil Lavie is a Viral Advertising Expert and started the Global Empathy Experiment (GlobalempathyExperiment.org) in one of his classes at the the Interdisciplinary Center Herzliya, Israel. He say, "I'm half art - half science. My interests are memes, humor, empathy and other fascinating notions. I had a 10-year career in hi-tech global marketing. Then I started one of the first viral ad agencies in 2002, where I created over 50 viral video commercials that organically reached out to hundreds of millions of viewers".
"Globalizing empathy is a step towards a better society, developing care and understanding that cross geographical, social and species boundaries. Can us caring lead others to care? And can this care be translated into actions? Actions like saving lives, spreading love, reaching out and giving a helping hand… We are simply students creating a platform for promoting Empathy by crowd-sourcing creativity & humor."
Sub Conferences: Education
Jason Marsh is editor in chief of Greater Good magazine and website at U.C. Berkeley. Jason is a graduate of the UC Berkeley Graduate School of Journalism and a co-editor of, The Compassionate Instinct.

How to Build a Culture of Empathy?

First, promote personal contact across different groups. Do this in places like the workplace, schools and so on. Second, encourage cross-group contact and perspective taking among kids and in schools. Create a curriculum of empathy within schools.

Third, inequality creates a negative spiral, it reduces empathy which creates more inequality, which reduces empathy further, which creates more inequality, etc. We need to create a positive spiral of more empathy, more equality, more empathy, more equality.
Johan Galtung is the principal founder of the discipline of peace and conflict studies. He founded the Peace Research Institute Oslo in 1959 and is referred to as the "father of peace studies".

Johan has also mediated in over 150 conflicts between states and nations. He has published over 100 books, including 'Peace by Peaceful Means: Peace and Conflict, Development and Civilization' and "The Fall of the U.S. Empire - And Then What?"

He co-founded TRANSCEND International which has as its mission: "To bring about a more peaceful world by using action, education/training, dissemination and research to transform conflicts nonviolently, with empathy and creativity, for acceptable and sustainable outcomes."


He has a quote which I find succinctly sums up the relationship between empathy and peace. "By peace we mean the capacity to transform conflicts with empathy, without violence, and creatively — a never-ending process"
Sub Conference: Justice
Vivian Bohl is an Estonian philosopher at Tartu University. She is a PhD student and her doctoral work is in the field of social cognition. We talked about the

definitions of Empathy

. She says, "Defining empathy has always been a tricky issue and up to now, the conceptual issues surrounding 'empathy' are causing more and more confusion in scientific and philosophical literature. It's about time someone did something to solve these complex conceptual issues. I see that in your project, you are also interested in compassion. This is a very important empathy-related topic, in my opinion.

For me, the best definition of compassion is a Buddhist definition: it is the wish to alleviate the suffering of others and to eliminate the causes for suffering. Since I'm quite happy with that definition, we could discuss what this definition exactly means and also talk about how to become a more compassionate person."
Sub Conference: Science
How to Build a Culture of Empathy in Education
Bob Kane, James D'Amanda

Bob Kane is Director of the Center for Mindfulness & Empathy Education (CMEE) at The Harley School. Bob teaches Hospice at The Harley School. As an end-of-life care educator and hospice nursing assistant, he continues to mentor high school students to provide comfort care to the dying and their loved ones

James D'Amanda is a Grant Writer and Event Manager at CMEE, as well as, a freelance writer.

The

Center for Mindfulness

and

Empathy Education

at the Harley School

has the mission t

o empower Nursery-12 teachers, students, staff and parents with the requisite tools and support necessary to foster a sustained, compassionate presence through the development and nurturing of programs that demand authentic human engagement, stimulating our inborn capacity to compassionately connect to and understand others, embracing their situation as our own.

.. The center evolved in response to the increasing recognition that mindfulness and empathy play an indispensable role in humanizing our educational systems...

We don't have a School uniform. But we do require you to walk in someone else's

s

hoes.


Sub Conferences: Education
Julian has been teaching yoga since 1994 and practicing Mind-Body Healing since 1997. His approach to yoga combines a 20 year fascination with spirituality, science, psychology, music and poetry. He maintains a busy bodywork practice and teaches ongoing classes, chakra-based workshops and transformational retreats. He also writes and blogs on the intersection of spiritually, science and psychology.

In this discussion, we explored how yoga can foster empathy.
Sub Conference: Yoga
Ian Reifowitz teaches history at Empire State College of the State University of New York. He is the author of, Obama's America: A Transformative Vision of Our National Identity.


In his article, Obama Calls for Empathy in Israel, Ian writes, "President Obama gave an absolutely terrific speech yesterday in Israel.

The key section of the speech occurred when the president declared that Israelis need to truly understand how Palestinians see the conflict differently than they do. Obama urged them to "put yourself in their shoes. Look at the world through their eyes... In this piece, I want to point out that this concept of putting oneself in the shoes of one's opponent or even just someone different from oneself, i.e., empathy, is at the heart of Obama's entire worldview.

..

He has drawn on the idea of empathy repeatedly as part of his push to encourage and invigorate ties across lines of race, culture, religion, region, etc. in this country. As I've written in my book Obama's America: A Transformative Vision of Our National Identity, empathy is thus central to his call to strengthen our sense of being one American people.

In The Audacity of Hope Obama spoke of empathy as being "at the heart of my moral code" and defined it as "a call to stand in somebody else's shoes and see through their eyes."


Sub Conference: Science
Panel 23 - The Role of Empathy in Crime, Policing and Justice

Chad Posick
Joe Brummer
Michael Rocque
Edwin Rutsch
The role of empathy in policing, both empathy for and by the police, is gaining attention from criminal justice researchers and practitioners. While research on the effectiveness and importance of empathy in policing is limited, the existing research indicates that empathy increases perceptions of legitimacy and trust in the police.
This panel discusses a range of issues related to the role of empathy in criminal behavior, punishment, and policing with a specific emphasis on training police on how to incorporate empathy into their work.
Sub Conference: Justice
How to Build a Culture of Empathy in Healthcare

Richard Levin is an internationally recognized physician scientist, scholar, cardiologist and educator. He is also the President and CEO of the Arnold P. Gold Foundation. The Gold Foundation is a not-for-profit organization dedicated to fostering humanism in medicine. "It encourages the development of physicians who combine the high tech skills of cutting-edge medical science with the high touch skills of communication, empathy and compassion."

The organization says that, "As the nature of doctor-patient relationship changes, compassion and empathy are essential." The Foundation fosters the development of empathy in healthcare thought a variety of ways and initiatives, such as, lectures, conferences, physician networking, grants, fostering scientific research, award ceremonies, a website, etc.
Sub Conference: Health Care
How to Build a Culture of Empathy & Compassion

Marc Brackett is a Research Scientist in the Department of Psychology at Yale University. He also is Deputy Director of Yale's Health, Emotion and Behavior Laboratory and Head of the Emotional Intelligence Unit in the Edward Zigler Center in Child Development and Social Policy.


He is the lead developer of The RULER Approach to Social and Emotional Learning, an evidence-based social and emotional learning (SEL) program that currently is implemented in hundreds of schools throughout the United States and abroad. The acronym RULER refers to the five key emotion skills of Recognizing, Understanding, Labeling, Expressing, and Regulating emotions. Marc says authenticity is his most important value.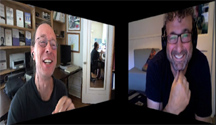 Alex Gabbay is a Filmmaker and Director. His documentary, 'Love Hate and Everything in Between' is about empathy and looks into the world of neuroscience, psychology, education and technology to explore the extraordinary relevance of empathy in today's increasingly interconnected world. Man's capacity for kindness and compassion is overshadowed only by his ability to be as cruel and destructive. Can empathy resolve issues of aggression and subjugation, where wars, politics and economic sanctions have failed?
Guernica by Pablo Picasso
(Wikipedia)


Can empathy resolve issues of aggression and
subjugation, where wars, politics and
economic sanctions have failed?

Empathy – a subject increasingly tested by world events and studied by scholars – is put under the microscope in this documentary. Alex and Edwin have a wide ranging discussion about the nature of empathy and his suggestions for building a culture of empathy.
Sub Conference: Arts