Culture of Empathy Builder:&nbsp Helen Riess
Helen Riess & Edwin Rutsch: How to Build a Culture of Empathy in Health Care

Helen Riess, M.D. is Associate Clinical Professor of Psychiatry,
Harvard Medical School and Director of the Empathy and Relational Science Program at Massachusetts General Hospital.


The mission of the Program is to enhance empathy and interpersonal relationships in healthcare. She is also Chief Technology Officer of Empathetics which offers scientifically based empathy training proven to optimize interpersonal engagement.

Helen is a coauthor of the study, Empathy Training for Resident Physicians. The study concluded; "A brief intervention grounded in the neurobiology of empathy significantly improved the physician empathy as rated by patients, suggesting that the quality of care in medicine could be improved by integrating the neuroscience of empathy into the medical education."

Empathy is like, getting underneath the skin of another person, to merge temporarily with their experience, then getting out, to reflect on the experience. Empathy can be taught, although a certain endowment may be inborn, research shows that it is a mutable trait. Our study demonstrated that empathy could be increased significantly in the training group and it decreased significantly in the control group.
Sub Conference: Health Care
| | | |
| --- | --- | --- |
| | | Links |
The Empathy Effect
Seven Neuroscience-Based Keys for Transforming the Way We Live, Love, Work, and Connect Across Differences
Helen Riess, Liz Neporent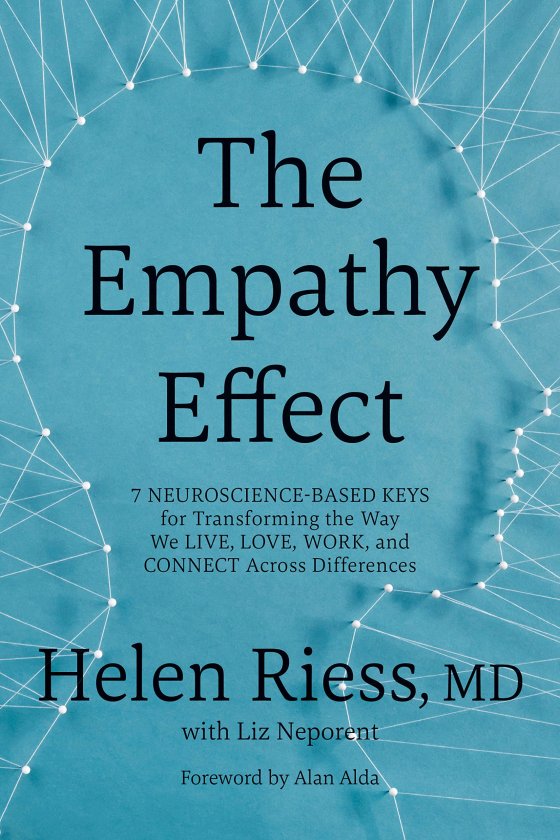 Empathy is undergoing a new evolution. In a global and interconnected culture, we can no longer afford to identify only with people who seem to be a part of our "tribe." As Dr. Helen Riess of Harvard Medical School has learned, our capacity for empathy is not just an innate trait—it is also a skill that we can learn and expand. With The Empathy Effect, the leading researcher presents a groundbreaking teaching book to help us learn essential skills for transforming the way we relate to others in any situation.

"Nourishing empathy lets us help not just ourselves," says Dr. Riess, "but also everyone we interact with, whether for a moment or a lifetime." Drawing from her empathy training curricula now used internationally in health care, business, and education, she takes us step by step through her EMPATHY program. Here you'll learn to enhance empathic behavior in yourself and others; recognize and reverse dehumanization and scapegoating tactics; practice empathy at work, home, and in everyday settings; discover ways to build empathy in groups and leadership positions; and much more.
Book Review: The Empathy Effect: 7 NEUROSCIENCE-BASED KEYS for Transforming the Way We Live, Love, Work, and CONNECT Across Differences
by D.B. Moone
August 31, 2018
My Review:
When I started reading The Empathy Effect it did not take long for me to realize I was gulping every word like someone who was on the verge of starvation. My first thought was "I don't want to write a book review, I want to have a conversation with Dr. Riess and Liz Neporent." Having Alan Alda in the conversation would have been nice, but that would have been risky, particularly if I found myself starstruck and distracted from the conversation I wanted to have. However, the book review must be written.

Panel 24: Moving Medical Culture from Detachment to Empathy, Jodi Halpern, Helen Riess, Edwin Rutsch
Edwin Rutsch, Director of the Center for Building a Culture of Empathy, hosts a discussion with two of the primary leaders in the movement to transform medical culture from detachment to a culture of empathy.

Jodi Halpern M.D., Ph.D, is Associate Professor of Bioethics and Medical Humanities at the University of California, Berkeley, in the Joint Medical Program and the School of Public Health. She is author of From Detached Concern to Empathy: Humanizing Medical Practice.

Helen Riess M.D., Ph.D is Associate Clinical Professor of Psychiatry, Harvard Medical School and Director of the Empathy and Relational Science Program at Massachusetts General Hospital. She is Chief Technology Officer of Empathetics which offers scientifically based empathy training proven to optimize interpersonal engagement.
Sub Conference: Health Care



The Baby in the Well, the case against empathy' Response by Helen Riess & Edwin Rutsch


(2013-05-20 - The Baby in the Well, The case against empathy. New Yorker Magazine)

Helen Riess & Edwin Rutsch: How to Build a Culture of Empathy in Health Care