Empathy Team: "Gulf of Mexico Talk + Empathy Circle + Open House
The Empathy Team deployed on Saturday, July 17th from 3-6 pm in Berkeley, to empathize with the feelings and needs alive in relation to the spill.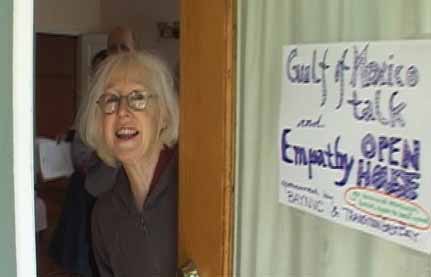 Welcome to the Empathy Team Open House
Author Floyd Earl Smith gave a brief talk on the spillís origins and effects, attempts to cap it, and possible outcomes for the Gulf region and beyond. Then we enjoyed experiential small group self-expression with empathy (in the nonviolent communication tradition). There was also a presentation by team members on the team's story. The event ended with a potluck and a showing of videos on empathy by Edwin Rutsch.